Home Additions and Remodeling Services in Minneapolis & St. Paul
You love your location, but your house doesn't meet your needs anymore. You can enjoy a newly transformed house in the neighborhood you love with a customized home addition or renovation. Additions come in all sizes, from extensive multi-story spaces to small bump-out of only a few feet. Discover why our clients love our full-service Design-through-Construction process when they look to expand their living area.
THE BLUESTEM APPROACH TO CREATING MORE SPACE IN YOUR HOME
An excellently executed project awaits with our full-service design-build team. This process should be fun, and we do our best to make sure it is! That means no surprises and no stress; you're always in control of your decisions, schedule, and investment.
Our job is to execute your home addition ideas with creative, beautiful, and functional solutions. How do we do it? These five essential elements make up our Bluestem approach: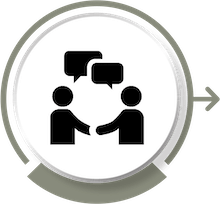 01
CONSULTATION
Customer Relationship: We'll get to know one another as we discuss your additional space needs, dreams and goals.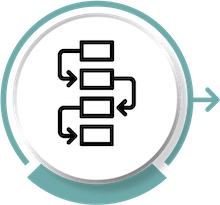 02
DESIGN
Bluestem 4-Phase Planning & Design Process: Together, we'll look at and talk you through layout options, structure, exterior elevations, sympathetic architecture, unified design, street appeal, facade, budget creation, colors, flooring, windows, and fixtures.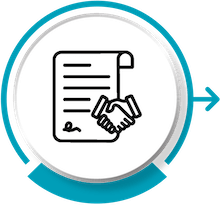 03
CONTRACT
Construction Contract Meeting: Our team will present your final bid price and guaranteed construction contract.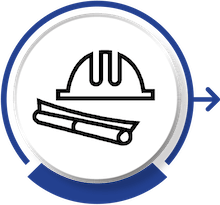 04
CONSTRUCTION
Construction: It's time to build your new addition! You'll receive daily updates and 24/7 access to your online project portal.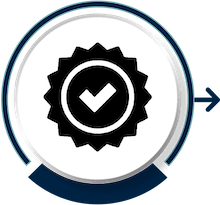 05
WARRANTY
Warranty: Enjoy results that last. Our work comes with multiple warranties and guarantees, including cabinetry.
THE REMODELING PROCESS FOR HOME ADDITIONS
Do you love your neighborhood but feel like you need a bit more elbow room? Is your family expanding but not interested in moving? If you're looking to change your home without packing up and house hunting, it's time to consider a home addition.
Home additions add space to a home by expanding beyond the current envelope to allow more functionality. Significant renovations that increase the square footage or expand a large portion of the home can be complicated. However, when well-planned, it's easy to inject high design, beauty, and modern efficiency.
Our design-build process provides comprehensive and thoughtful solutions unique to each home and its occupants. We aim to solve our client's design problems while doing right by the house itself.
Visit our process page to learn more about Bluestem's organized and proven 4-Phase Design and Planning Process. Following this structure ensures that our passionate and experienced designers and builders will deliver what's promised on time and within budget.
Be sure to visit our Bluestem Blog Page for home addition ideas, tips, and advice, including our piece What to Know When Planning a Home Addition.
ADDITION & BUMP-OUT REMODELING FAQ
Planning

HOW MUCH WILL IT COST TO ADD SPACE TO MY HOME?

During our initial conversations we will talk with you about the scale of your addition project and how it compares to other, similar projects.

Then, in our detailed planning process, you will receive budgets to accompany preliminary design options.

Finally, you will receive a bid-priced contract defining exactly what your final design will cost. We know you need good information to make good decisions, and cost is an important factor of those decisions.

COMMUNICATION

WHO WILL I TALK TO DURING MY REMODEL?

Throughout the entire remodeling process, you will have a dedicated team helping you with your project.

During the design and planning phase, your main point of contact will be your project's Design Specialist. You will then be introduced to your Project Lead during the pre-construction walkthrough meeting. Once construction begins, your project's Design Specialist will stay in contact to make sure things go as planned, but your Project Lead becomes your first point of contact. You will also be able to communicate with everyone on the team at once, together, in your online client portal.

CONSTRUCTION

WHAT CAN I EXPECT REGARDING THE PROJECT SCHEDULE?

Our production team is committed to driving your remodeling project forward in the most efficient way possible, but we never want to risk quality by rushing things. The detailed planning that takes place before construction even begins is one way that we can assure the building process goes smoothly and according to schedule. Between the construction contract and the beginning of construction activities (the pre-construction phase), we will concentrate on helping you make final decisions.

We will then provide a schedule for you in your online portal, where you will always be able to monitor progress and will receive daily updates. You can expect that your project will be finished according to the schedule and that you will always know what's happening.

WILL THE COST OF MY PROJECT CHANGE?

Bluestem always provides bid-price guarantees. Your bid-priced construction contract is accompanied by a detailed scope of work and a construction plan set. This contract is our commitment to you to complete the project at the price quoted. The cost only changes for one of the following two reasons: You add something to the scope of the project, or there is a hidden or unforeseen condition (such as rotted walls) not knowable during a typical inspection. Your online portal tracks all of the details so there is never a nasty surprise about costs or payments. You stay in control.

THE REMODELING INDUSTRY

WHAT DOES THE 'CONTRACTOR OF THE YEAR' AWARD SIGNIFY?

Each year NARI members are encouraged to submit their work to be judged in several categories. The judging is done by remodeling professionals from another state and is anonymous. The winning projects are chosen on the criteria of: Demonstrating craftsmanship, solving technical problems and meeting the owner's goals and needs. Bluestem has won Contractor of the Year (CotY) Awards in 2010, 2011, 2012, 2013, 2015, 2016, 2017, 2018, 2019, 2020 and 2021, including National CotY Awards in 2016, 2019 and 2020.

WHAT IS A 'CERTIFIED REMODELER'?

In order to delineate the very best remodeling contractors, NARI (National Association of the Remodeling industry) provides a certification process for those willing to work to a higher standard. Certified Remodelers undergo additional training, testing, background and reference checks and must renew the certification periodically. Hiring a NARI Certified Remodeler is your assurance that you are hiring an outstanding professional.
READY TO GET STARTED?
A better design-build experience awaits. If you're ready to re-imagine your home,
contact us today to discover the benefits of an organized, reliable system with
a truly personalized design approach.
Or Email us for your initial consultation
Customized Design |
Responsive Communication |
PERSONALIZED APPROACH |
Expert Results
CUSTOMER SPOTLIGHT
"Open To Our Ideas and Flexible"
Bluestem was open to our ideas and flexible with minor design adjustments during the build process.
- Dennis, Minneapolis
VIEW PROJECT
"Communication and Responsiveness"
I was most satisfied with communication and responsiveness, as well as their ability to take our ideas, understand them and make them concrete.
- Dave and Meghan, Minneapolis
VIEW PROJECT
"Absolutely Amazing and Stellar"
Your responsiveness to our concerns throughout the process has been absolutely amazing and stellar.
- Matt and Mary, St. Louis Park
"The Communication Was Excellent. Very, very good."
You guys are great to work with. The communication was excellent. Communication was very, very good. We were always at ease. We always felt we knew exactly what was happening next.
- Trish, Eden Prairie
VIEW PROJECT
"You Guys Were Right There"
You guys were right there. Right with us. But never forced, which was... sometimes you get into that sales pitch if you are buying a car, or whatever. You guys were not that way. That was appreciated.
- Dave and Kelly, Minnetonka
"I Love Working With The Team"
I love working with the team - professionally, personally, and it's so clear that that is what you have. And yes, I am using the word respect a lot, but it is something that is so important to me that people treat each other well.
- Trish, St. Paul
"A Partner"
From beginning to end, we felt a part of the process and a partner in it. ...It's really the focal point of our home and has transformed the way that we live here.
- Teresa, Edina
VIEW PROJECT
"The Process Was Very, Very Smooth For Us"
Honestly, we were kind of just overwhelmed about where to start. You guys held our hands through the whole process. You gave us choices…the process was very, very smooth for us.
- Trish, Eden Prairie
"There Were No Surprises"
I always knew when someone was coming ... there were no surprises.
- Susan, Minneapolis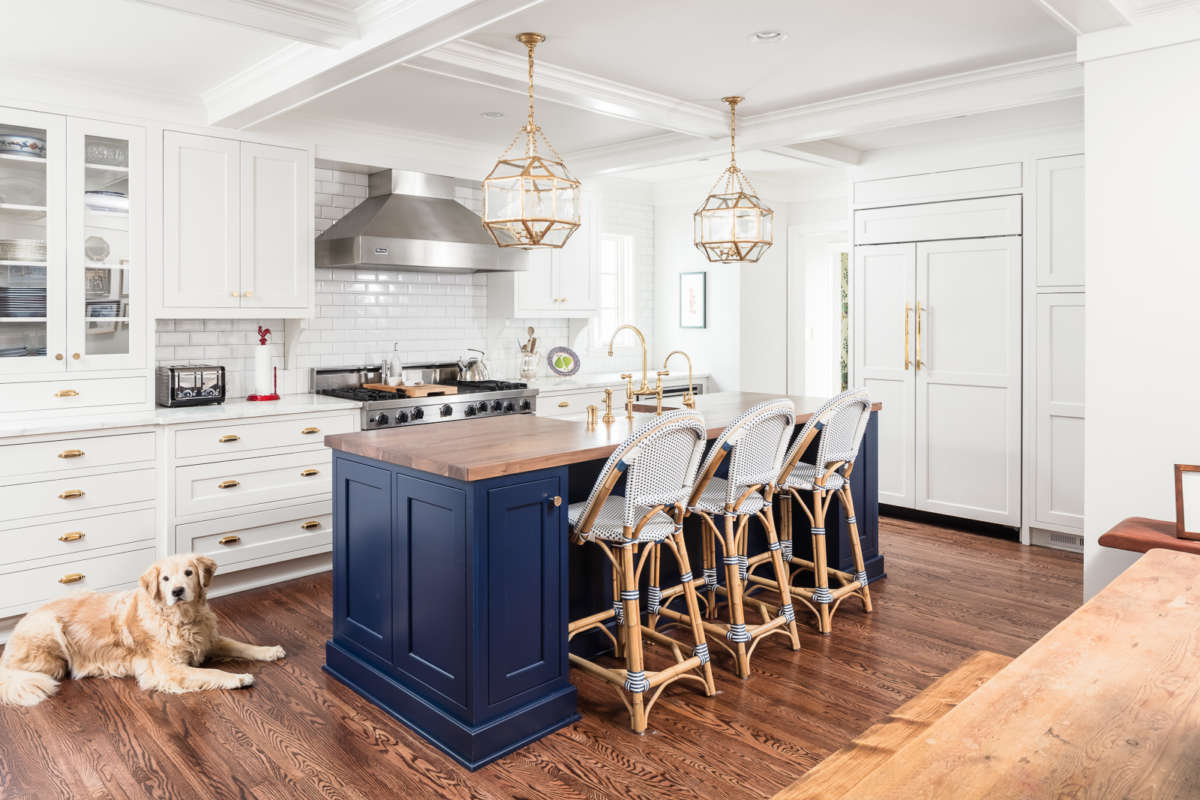 WARRANTY
Every Project.
Peace of Mind.
Every Bluestem project carries comprehensive warranties ensuring there are no surprises from our work. You can relax knowing our excellent craftsmanship will last for years.
LEARN MORE