get to know us
WHEN YOU ARE HEARD, YOU GET BETTER RESULTS.
"Your responsiveness to our concerns throughout the process has been absolutely amazing and stellar. Knowing that I was going to have help really helped alleviate the anxiety. The help proved to be invaluable because I would've been scared to make certain choices without support and backup."
-Mary and Matt, St. Louis Park, MN
Timothy
FERRARO-HAUCK, CR, GCP
Owner
For Timothy, there is no greater reward than visiting with homeowners 2, 5, or 10 years after their remodeling is complete and seeing that the home still looks and functions great. He loves stories about how an addition or new kitchen has enhanced the family's life in daily experience and special events. Creating these one-of-a-kind, personalized remodeling solutions for peoples' homes is why he started Bluestem and what fuels his passion.
In over 20 years of remodeling projects, Timothy has done every step himself. This direct, deep experience gives him an insight which, along with creativity, allows him to solve almost any type of remodeling challenge. Expanding on his formal education in the Arts, he is always developing his knowledge with additional certifications and professional training.
Maintaining a strong team that shares his values and passion is one of the Timothy's primary focuses for bringing fantastic remodeling experiences to homeowners. Our clients say they benefit from his careful listening, and that they trust they, and their homes, are both getting the care they deserve.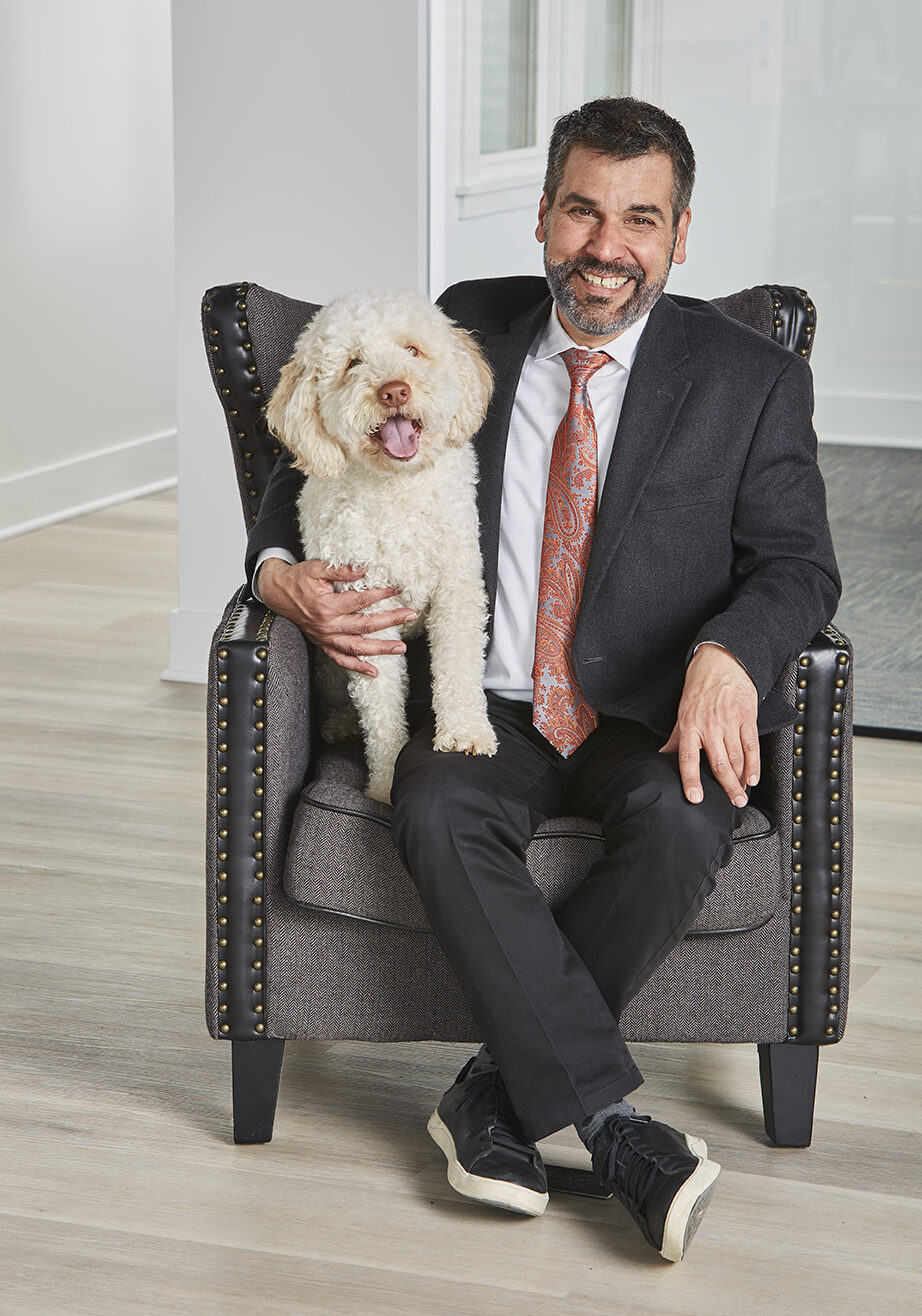 Cody
BUSSIAN
Systems Champion
You'll always get a smile and an exuberant greeting when Cody comes to your house. His technical proficiencies began with a background in theatrical and AV arts. Helping coordinate and running the AV for big events at the Mall of America is one of his favorite memories. Now, he is our guy who can "fix almost everything" and joyfully keeps the shop tidy and organized.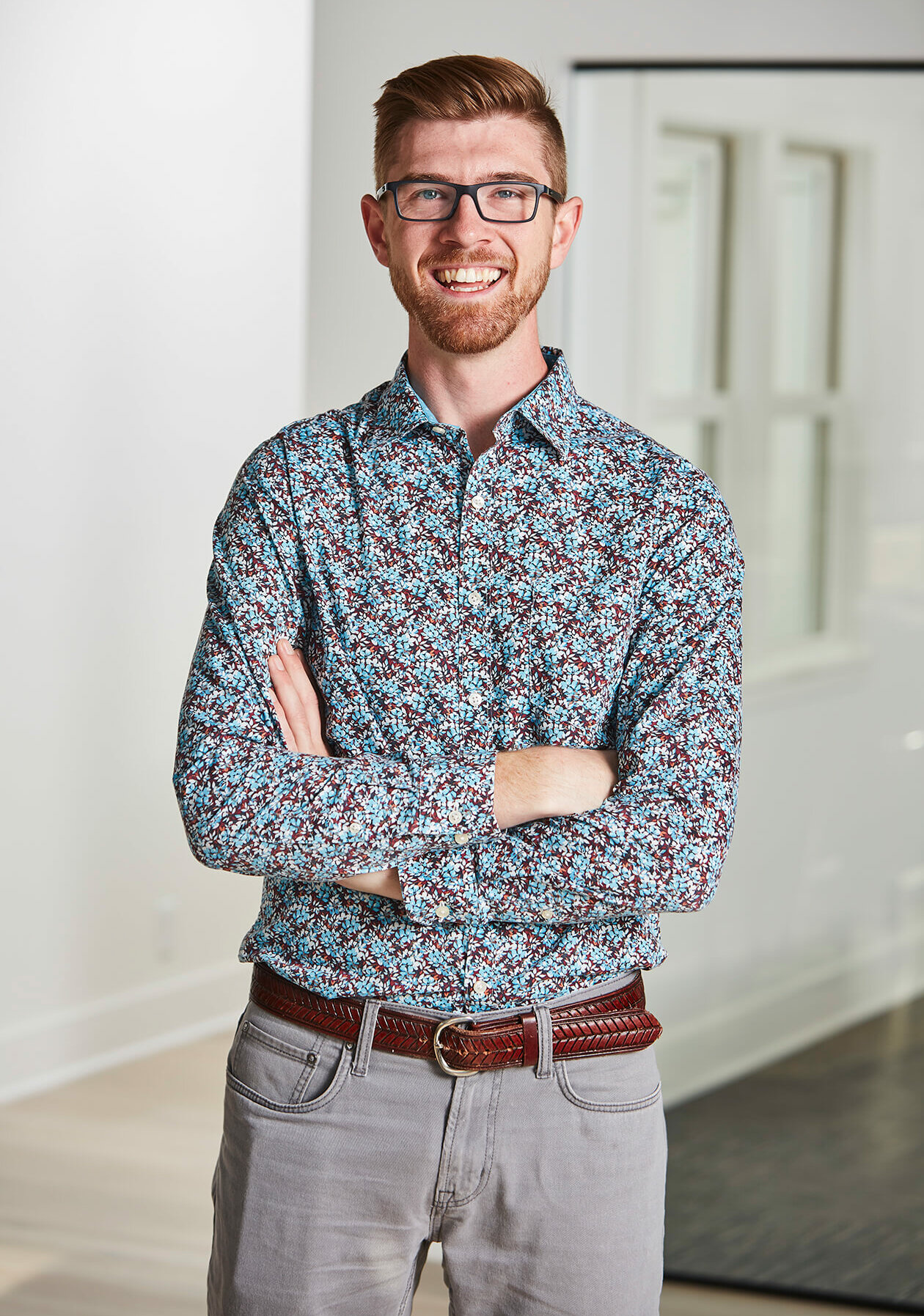 Emily
CAIRNS-ROUSSEAUX
Marketing Specialist
Emily is a graphic designer and marketing professional with a background in advertising, customer service, and theater. Based out of Nova Scotia, Canada, she is actively involved with her local chapter of Big Brothers Big Sisters where she and her wife are big siblings to two fantastic teens. In her spare time she can often be found playing the piano, gossiping with her grandma, or spending time hiking with her goldendoodle, Margaret Houlihan.
Emily was drawn to the remodeling industry after taking a keen interest in carpentry and interior home design after purchasing her first home. She loves getting the chance to be a part of such a collaborative and artistic process on the daily, and is overjoyed at getting to see home transformations come to life. Always aware of the unique challenges that come with remodeling, she is dedicated to open and honest communication with the clients that Bluestem serves.
Celeste
EIDE
Office Manager
Celeste loves working in the remodeling industry because she's motivated to help others. She wants to make each and every client's experience with Bluestem Remodeling a rewarding journey, and the end result to be everything they had in mind.
When customers meet Celeste, she immediately puts them at ease. Her positive attitude is infectious, and her strong background in customer service makes client communication effortless and productive.
Celeste enjoys managing the diverse needs of our clients, and understands how important it is to answer every customer question promptly and accurately. Her motto: "Treat people exactly how I would like to be treated."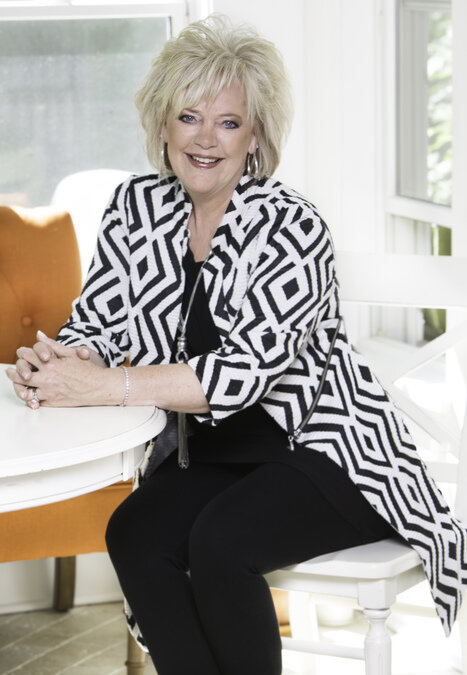 Mark
ENLOW
Architect & Design Specialist
Mark is a Registered Architect in the state of Minnesota and a LEED Accredited Professional BD+C, having received his Master of Architecture degree from Tulane University in New Orleans, LA. He has worked as both a designer and architect in several award-winning firms throughout the Twin Cities, and Bluestem is absolutely delighted to have Mark a part of our team!
Mark's portfolio spans from custom homes to modest kitchens, cabinetry detailing to landscaped outdoor rooms, and most things in between. In addition to being an extremely talented designer, he also enjoys hands-on experience in each phase of project construction. Outside of residential remodeling, Mark's design work has been featured in multiple Higher Education, Healthcare, and Commercial Interiors projects, including the award-winning Bioscience & Health Careers Center at North Hennepin Community College.
Mark has a wonderful way of combining big-picture thinking with detail-oriented execution, which allows homeowners to enjoy the design process and have fun exploring opportunities while being confident in the end results!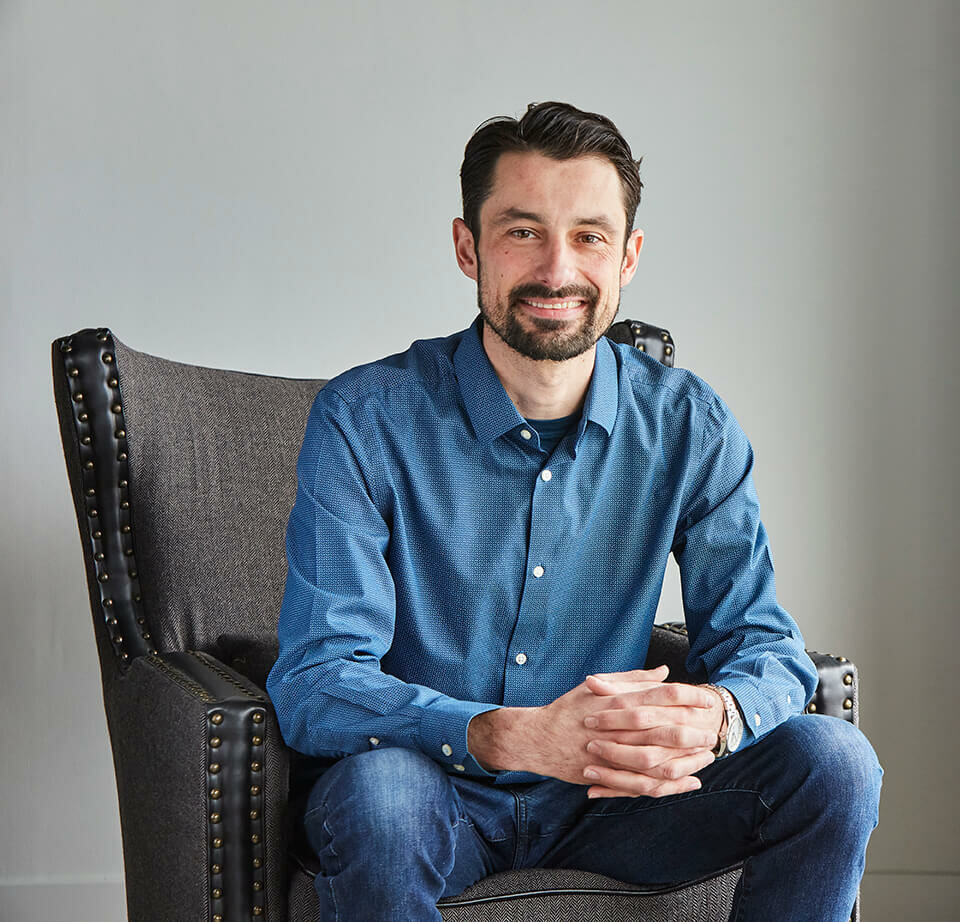 Mitch
FLATTUM
Client Champion
Mitch Flattum comes to Bluestem with a love of design and relationship building. He's passionate about helping homeowners realize their visions, and works with clients from beginning to end – guiding them through each step of the remodeling process with attention, detail and care.
What he enjoys most about remodeling is making a home a beautiful, functional space – that not only works and looks great, but is a reflection of the family who lives in it.
Mitch brings an acute ability to hear what homeowners are saying to the process, believing that what goes unsaid is often just as important as what is said. He's very passionate about making sure homeowners' needs are met both during the remodeling process, as well as in the final results.
When not working with homeowners to help them achieve their remodeling dreams, Mitch loves to travel, ski, garden and practice yoga. He and his husband are proud pug daddies of two adorable pugs. Mitch has traveled to Haiti as a volunteer working with orphans, and supports two young Haitian children with tuition and educational expenses.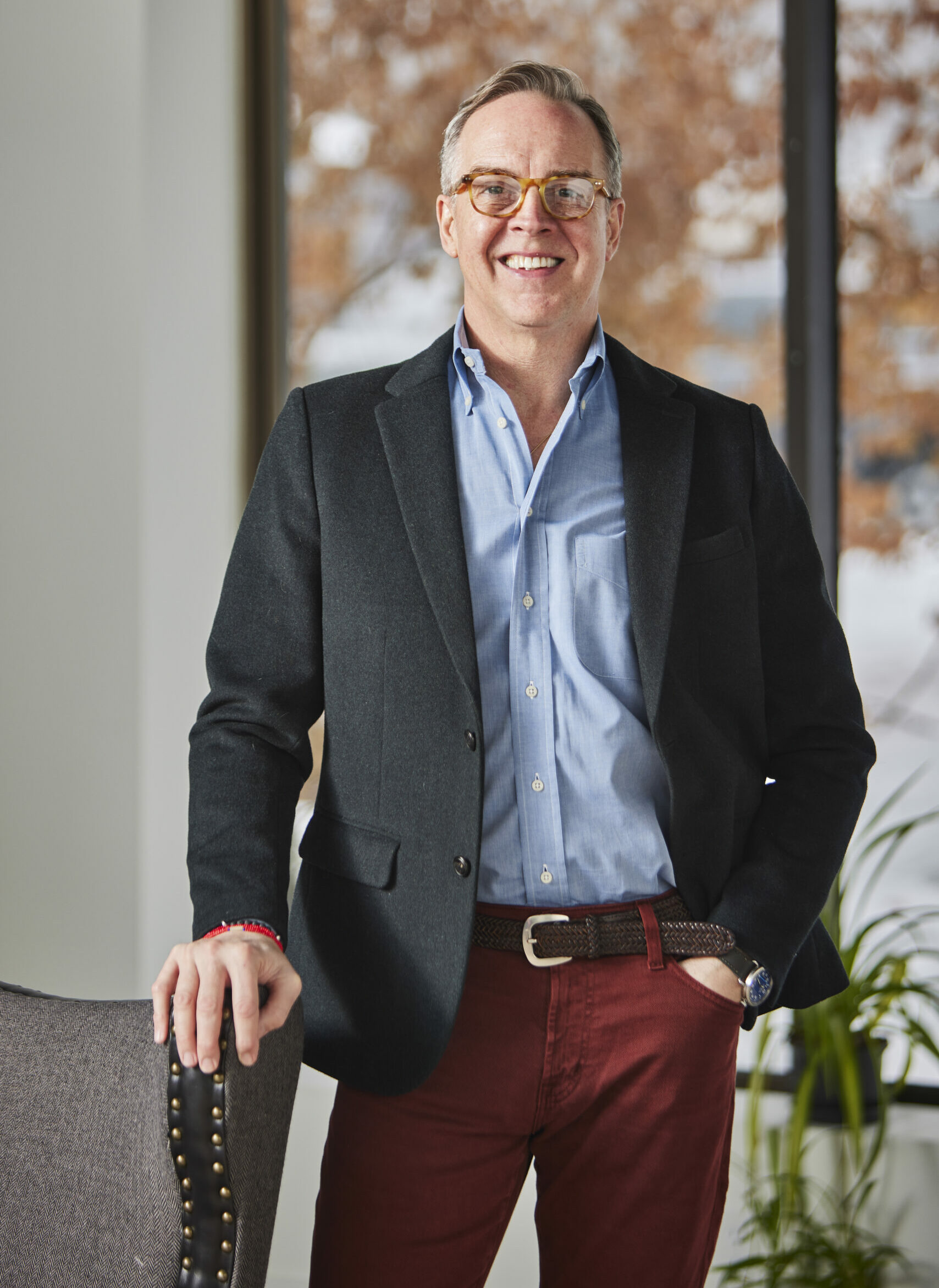 Emma
FRITZ
Design Specialist & Interior Designer
Emma Fritz is an interior designer with a bachelors in science in interior design from the University of Texas at Arlington. She has a certificate in Healthier Materials and Sustainable buildings from Parsons The New School.
She began her design career working in specification writing and furniture design, and then went on to spend many years designing high-end hotels and resorts in the US and Central America. She also designed residential properties that were affiliated with her hospitality projects. Emma's design work has been featured in multiple award-winning projects, including Bishop's Lodge Resort in Santa Fe, NM, Esperanza in Cabo San Lucas, and the W Hotel in Bellevue, WA.
Emma designs with a focus on close attention to detail, architectural precedence, and meaningful design elements that blend a sense of place and client narratives. She has advanced education and training in sustainable design, which she utilizes in all of her design work. She thrives on creating beautiful spaces that bring joy to her clients' everyday lives. In her free time, she enjoys time with her family, exploring her new home state of Minnesota, and baking for friends and family.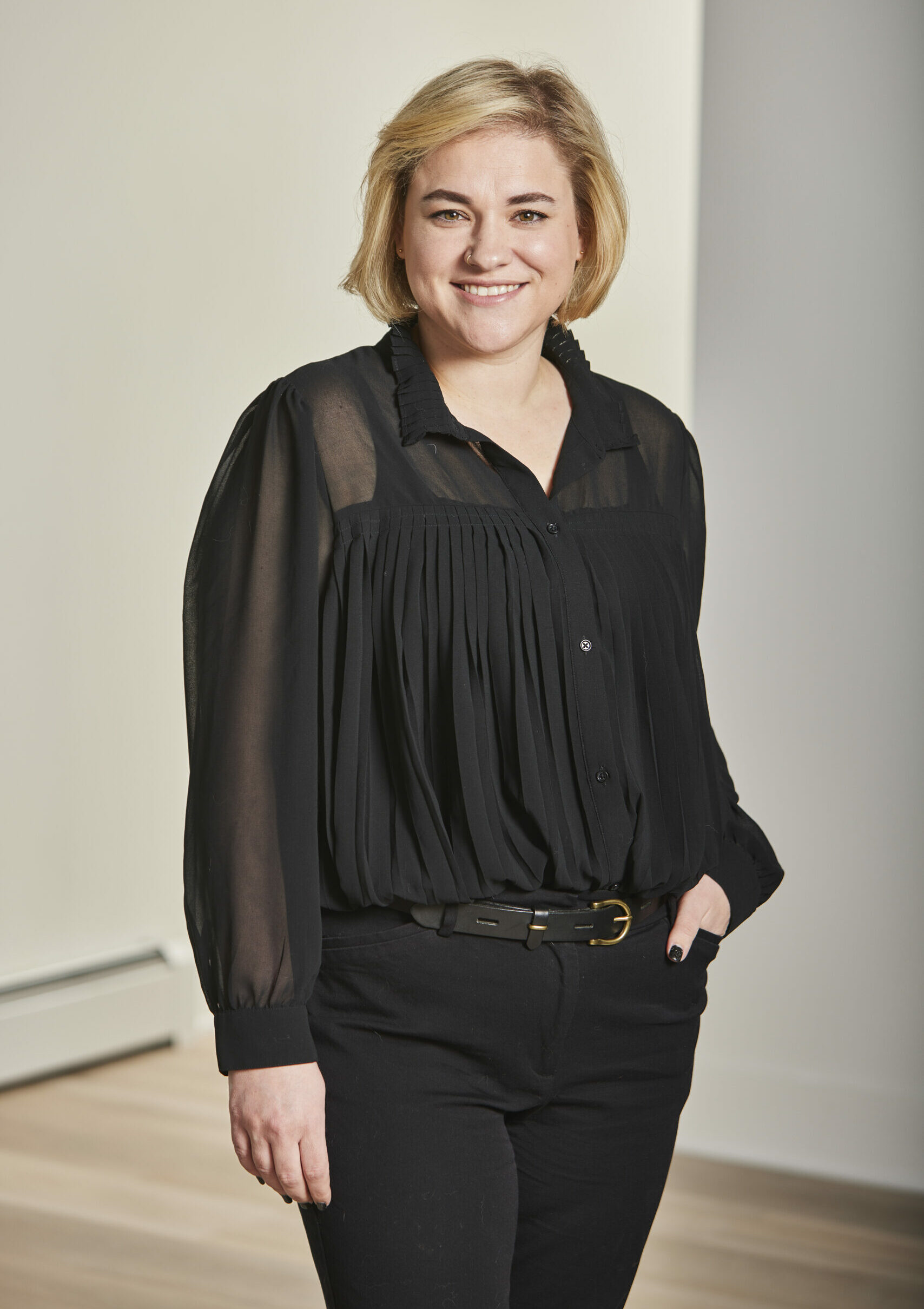 Jennifer
GERDING
Design Specialist
Jen is a self proclaimed Home Renovation Enthusiast! She loves all things design: building, woodworking, painting, sewing, organizing, and graphic design. What she enjoys most about remodeling is finding creative solutions to problems and being part of a collaborative team of designers & builders. She's passionate about reimagining spaces to create final products that are both beautiful and functional. Jen has a strong desire to help others, and finds it fulfilling to help other homeowners create beautiful, functional spaces in their homes.
Growing up in 100+ year old homes, she appreciated the beauty and challenges of architecture at a very young age. She was an avid fort builder and artist, and by the time she was 10, knew very well how to reset blown electrical fuses. As a teen, she regularly rearranged her room, and took advantage of every drafting, woodworking, photography and art class she could. She went on to earn a BS in Architecture from The Ohio State University.
Jen volunteers as a Girl Scout Leader, and is an active School PTO member, organizing events and helping her community in any way she can. She values community, and encourages her kids to always be kind and inclusive.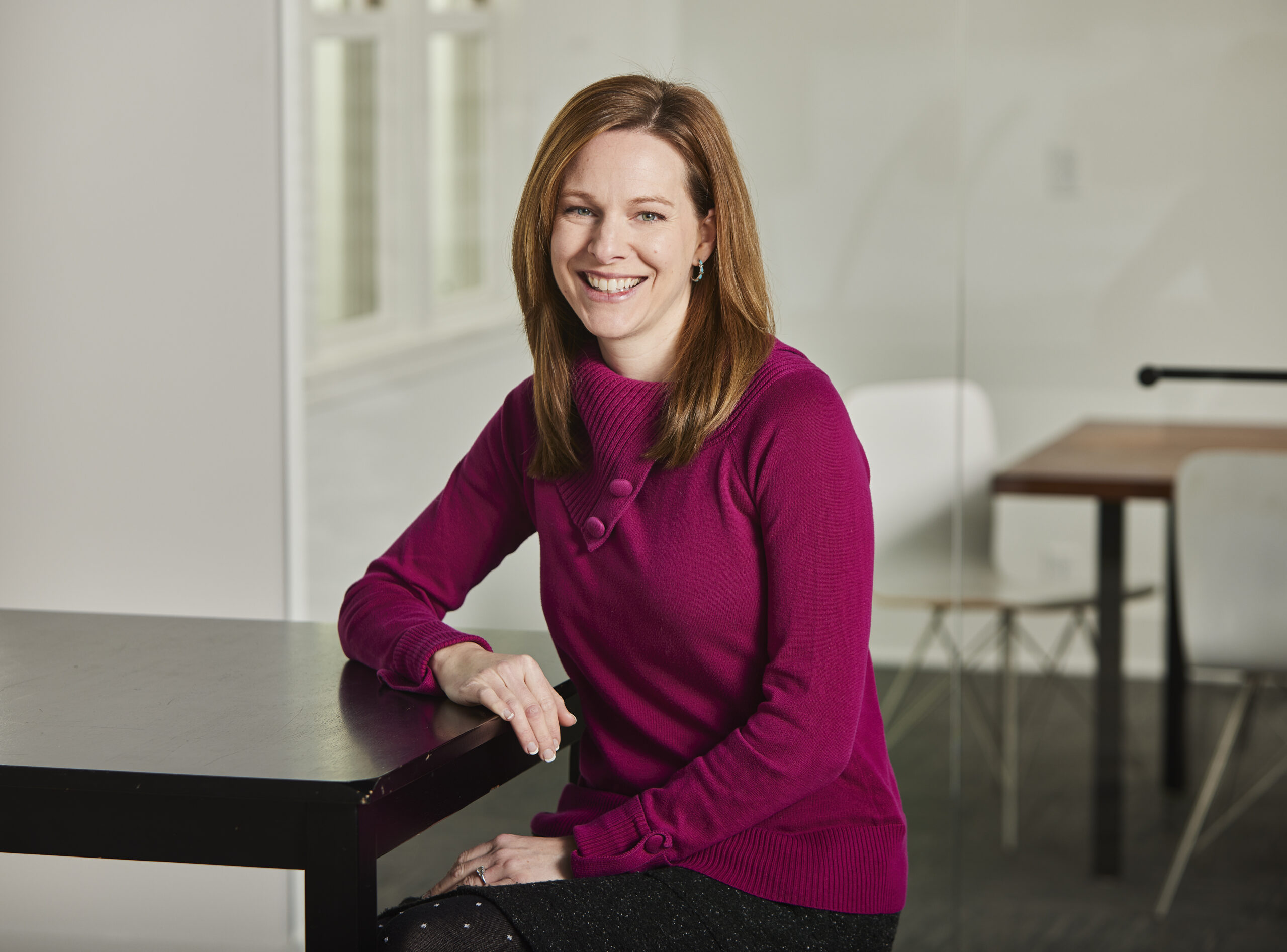 Shira
LEVENSON-MAYKET
Marketing Director
Shira has many years of experience working in marketing and sales with varied companies throughout the Twin Cities, predominately in theater, attractions and entertainment. She's an active part of the local theater community, but spends most of her onstage time these days in her backyard, or miscellaneous public places, fulfilling the performance requests of her 4-year-old daughter and doing duets to songs from Gabby's Dollhouse, My Little Pony, and Frozen.
One thing she loves about the remodeling and the design build process is seeing projects go from ideas to wonderful new spaces, involving art and craft and creativity and innovation. She also loves the collaboration and true teamwork that's involved in the process, and seeing frustrating home spaces become wonderful new ones that homeowners love and adore and make their lives better.
Having undergone a partial home remodel herself, Shira is very familiar with the process and greatly enjoys doing her part to help other homeowners have a wonderful experience with it!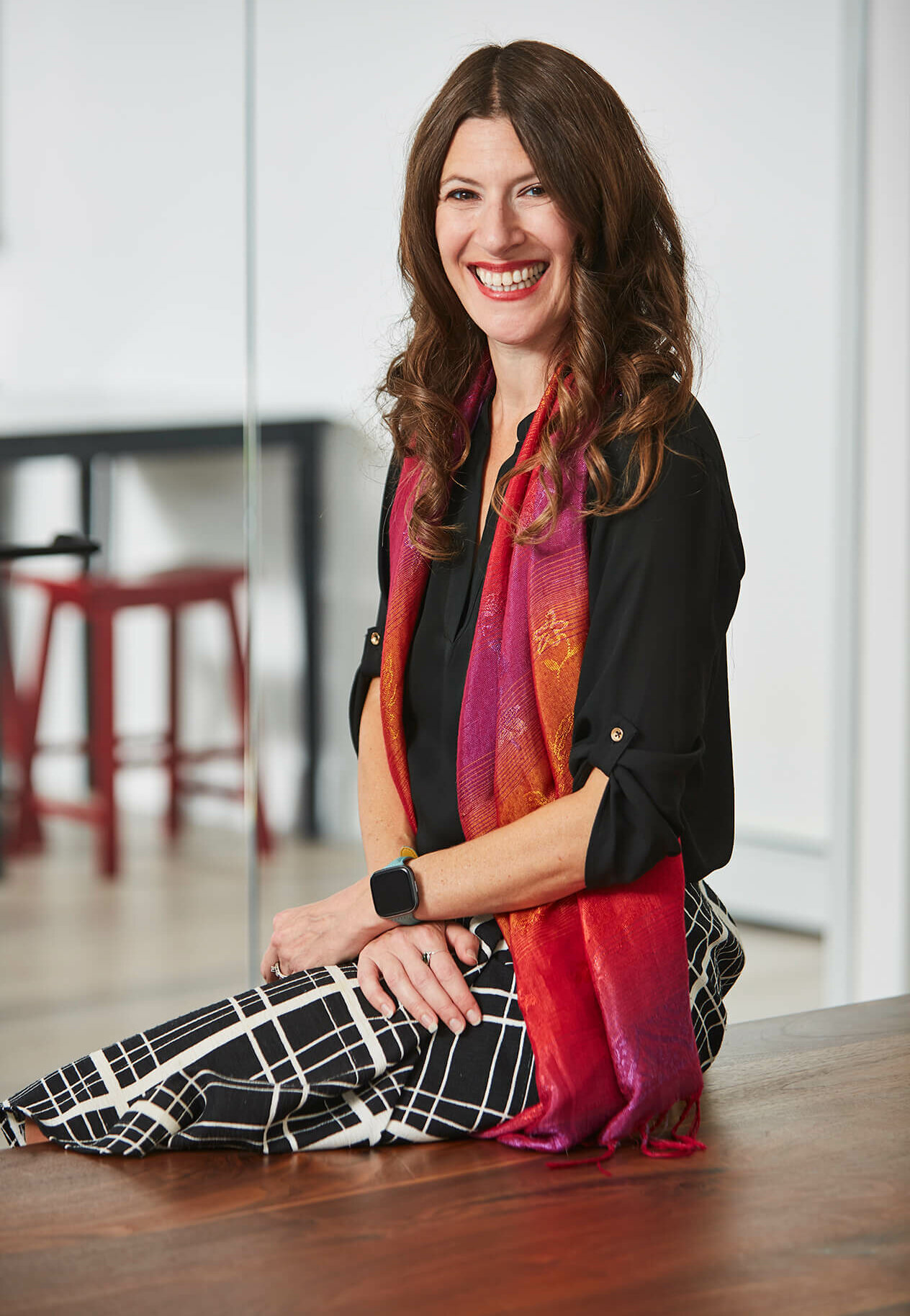 Joey
MIHM
Estimating & Scheduling Administrator
Joey Mihm has a degree in Agriculture Systems Management/Agricultural Engineering from the University of Missouri-Columbia.
Besides his previous experience in construction for residential homes, his wide array of experiences and expertise includes: being a groundskeeper foreman, metalworking, golf course maintenance and other outdoor and landscape work.
In his spare time, Joey enjoys golfing and fishing.
When it comes to residential remodeling, Joey enjoys taking a homeowner's vision on paper and making it a reality.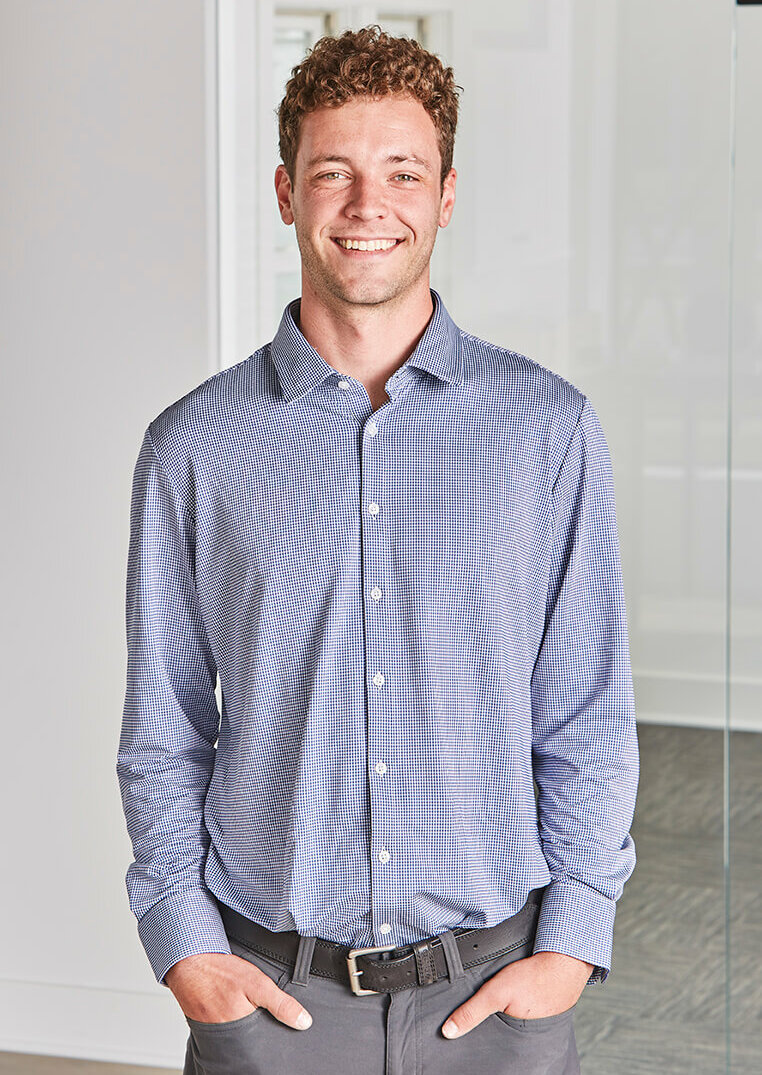 David
SOLIZ
Lead Carpenter
David's extensive and varied background in construction includes experience working on custom homes, cabins, Timber framings and log homes.
When it comes to the remodeling process, more than anything, he enjoys working with homeowners and getting to make their dream homes a reality. He loves taking spaces and bringing them to their full potential, and feels inspired being a part of that process.
David is incredible when it comes to understanding what his clients are hoping to gain out of their remodels, and is very diligent about making sure he understands what their expectations are. He listens carefully to each and every homeowner about their needs and goals, and they know they can rely on him for steady communication, dedication, attention to detail, and a caring, warm smile.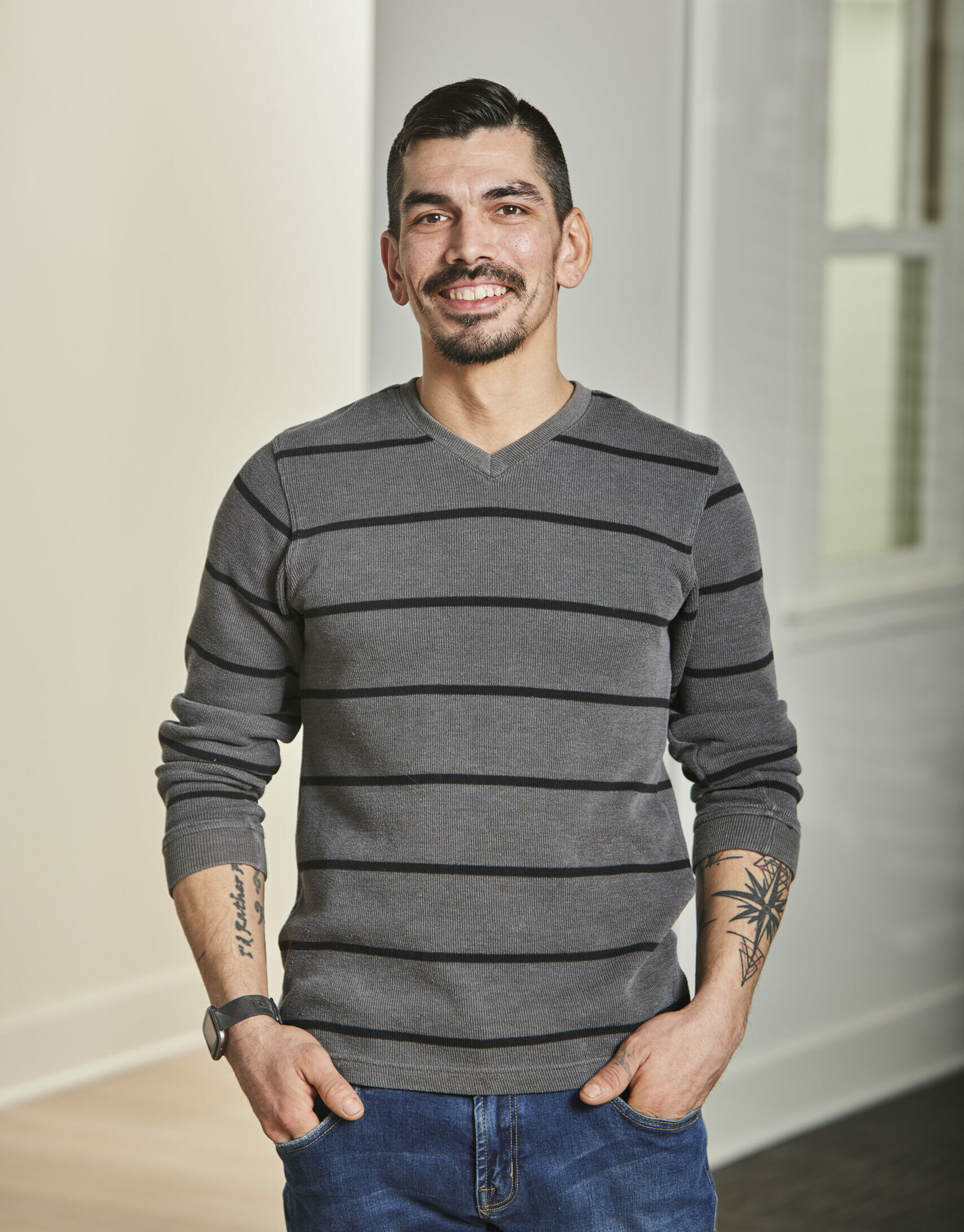 Jennifer
THOENNES
Production Director
Jennifer joins Bluestem with over 20 years of remodeling experience, both as an independent business owner and leading a trade partner team. She values keeping promises to homeowners above all else, and loves managing our dedicated carpentry team.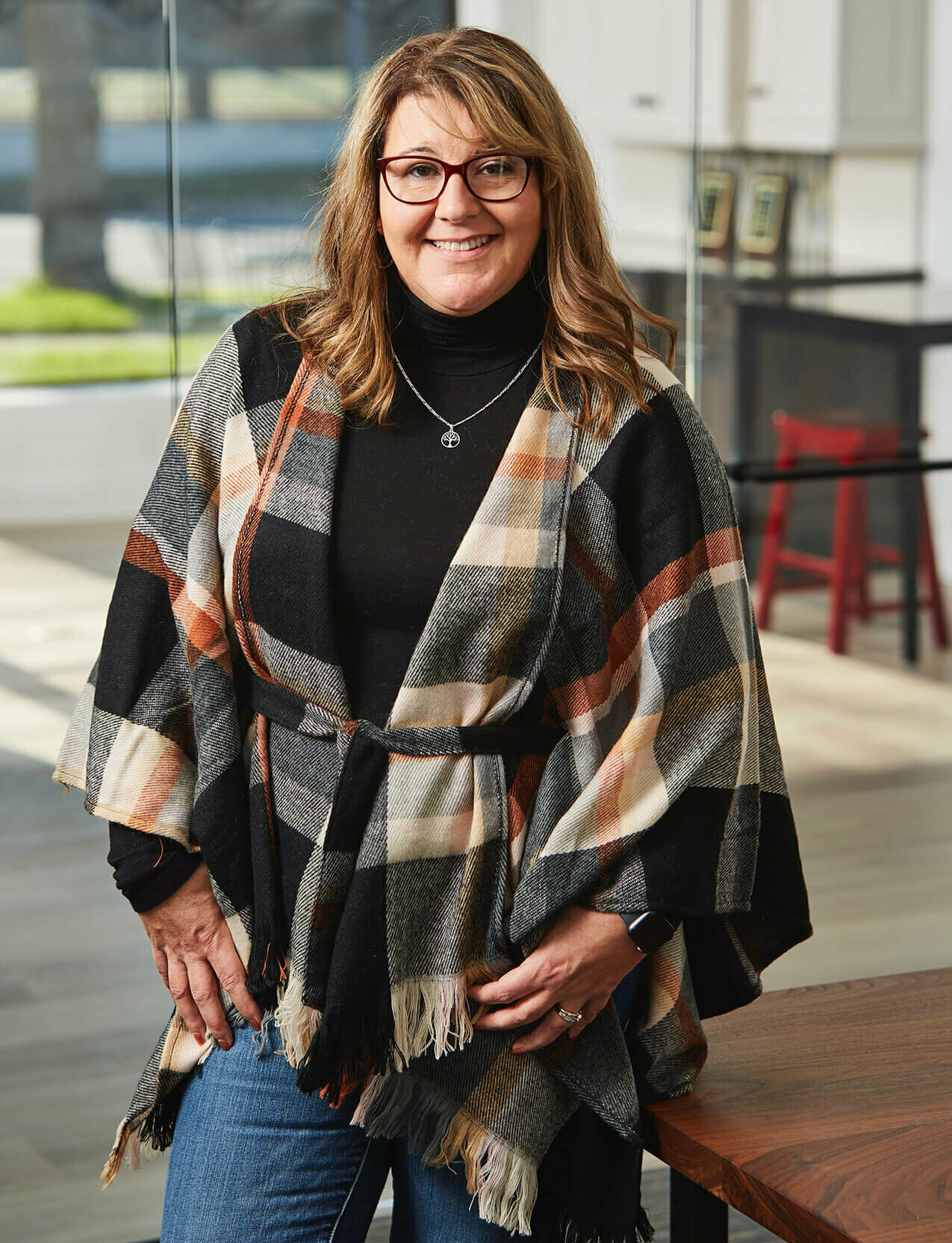 Jason
TORGERSEN
Lead Carpenter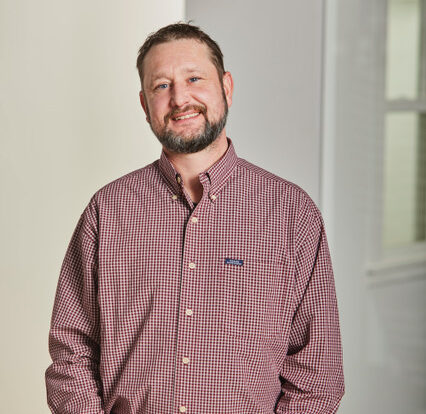 George
VOSSEN
Drafting Specialist
George fell in love with drawing in the 9th grade, and has continued with that passion ever since. Now, he uses his impeccable and detailed drawing skills to help homeowners get new spaces in their homes that they can love and will bring them joy. His formal education was at St. Cloud vo-tech, but he has continued his pursuit of learning independently, always striving to learn more and improve his skills and knowledge.
When not assisting homeowners in the remodeling process, George loves to sit back and enjoy life with his family, and spend as much time outside on their patio as he can. His joyful sense of humor and delightful presence is always appreciated by both homeowners and the Bluestem team, and his detailed drawings, strong work ethic and passion for excellence makes him an invaluable asset to our team.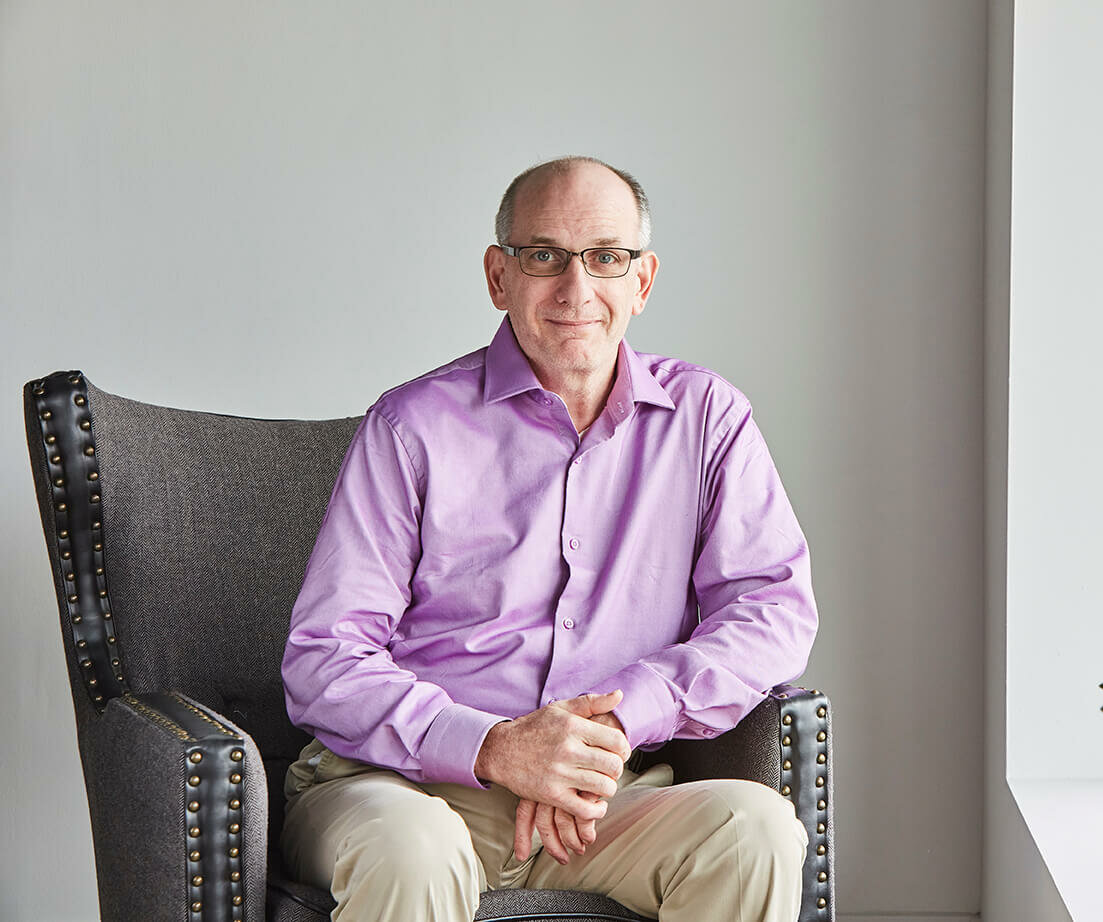 Matthew
WURM
Purchasing Manager
Matt brings a unique set of skills and talents to the Bluestem team. He began working on the job site with his father when he was in high school, helping to build many residential projects. He then attended the University of Minnesota, graduating with a Bachelor of Design in Architecture and a minor in Landscape Design and Planning.
In addition to his design and construction experience, Matt consistently brings a positive, can-do attitude to the workplace. His enthusiasm is evident, whether creating construction drawings, evaluating the quality of project materials, or pitching in by hauling materials to the job site. Motivated to exceed customer expectations, Matt strives to get every aspect of a project right the first time. He is committed to helping clients achieve their dreams by documenting and tracking the details throughout the process, thus ensuring the project runs smoothly.
"I really enjoy getting to see a project evolve from a concept to the design our clients love."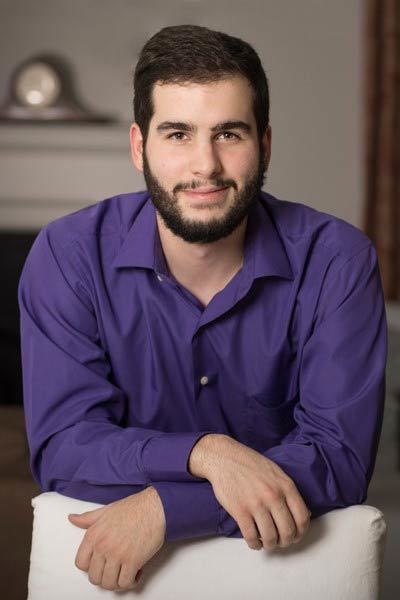 READY TO GET STARTED?
A better design-build experience awaits. If you're ready to re-imagine your home,
contact us today to discover the benefits of an organized, reliable system with
a truly personalized design approach.
Or Email us for your initial consultation
Customized Design |
Responsive Communication |
PERSONALIZED APPROACH |
Expert Results