get to know us
WHEN YOU ARE HEARD, YOU GET BETTER RESULTS.
"Your responsiveness to our concerns throughout the process has been absolutely amazing and stellar. Knowing that I was going to have help really helped alleviate the anxiety. The help proved to be invaluable because I would've been scared to make certain choices without support and backup."
-Mary and Matt, St. Louis Park, MN
Timothy
FERRARO, CR, GCP
Owner
For Timothy, there is no greater reward than visiting with homeowners 2, 5, or 10 years after their remodeling is complete and seeing that the home still looks and functions great. He loves stories about how an addition or new kitchen has enhanced the family's life in daily experience and special events. Creating these one-of-a-kind, personalized remodeling solutions for peoples' homes is why he started Bluestem and what fuels his passion.
In over 20 years of remodeling projects, Timothy has done every step himself. This direct, deep experience gives him an insight which, along with creativity, allows him to solve almost any type of remodeling challenge. Expanding on his formal education in the Arts, he is always developing his knowledge with additional certifications and professional training.
Maintaining a strong team that shares his values and passion is one of the Timothy's primary focuses for bringing fantastic remodeling experiences to homeowners. Our clients say they benefit from his careful listening, and that they trust they, and their homes, are both getting the care they deserve.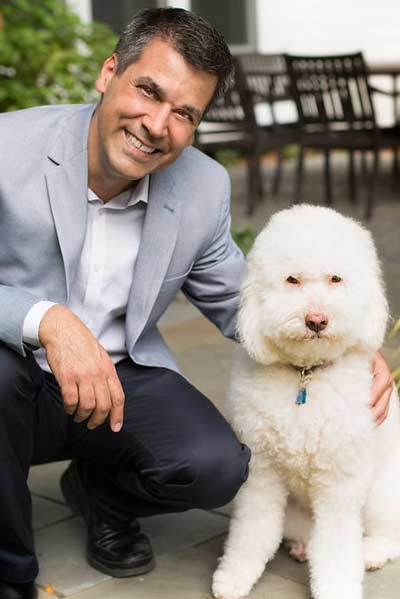 Cody
BUSSIAN
Service and Warranty Coordinator
You'll always get a smile and exuberant greeting when Cody comes to your house. His technical proficiencies began with a background in theatrical and AV arts. Helping coordinate and running the AV for big events at the Mall of America is one of his favorite memories. Now, he is our guy who can "fix almost everything" and joyfully keeps the shop tidy and organized.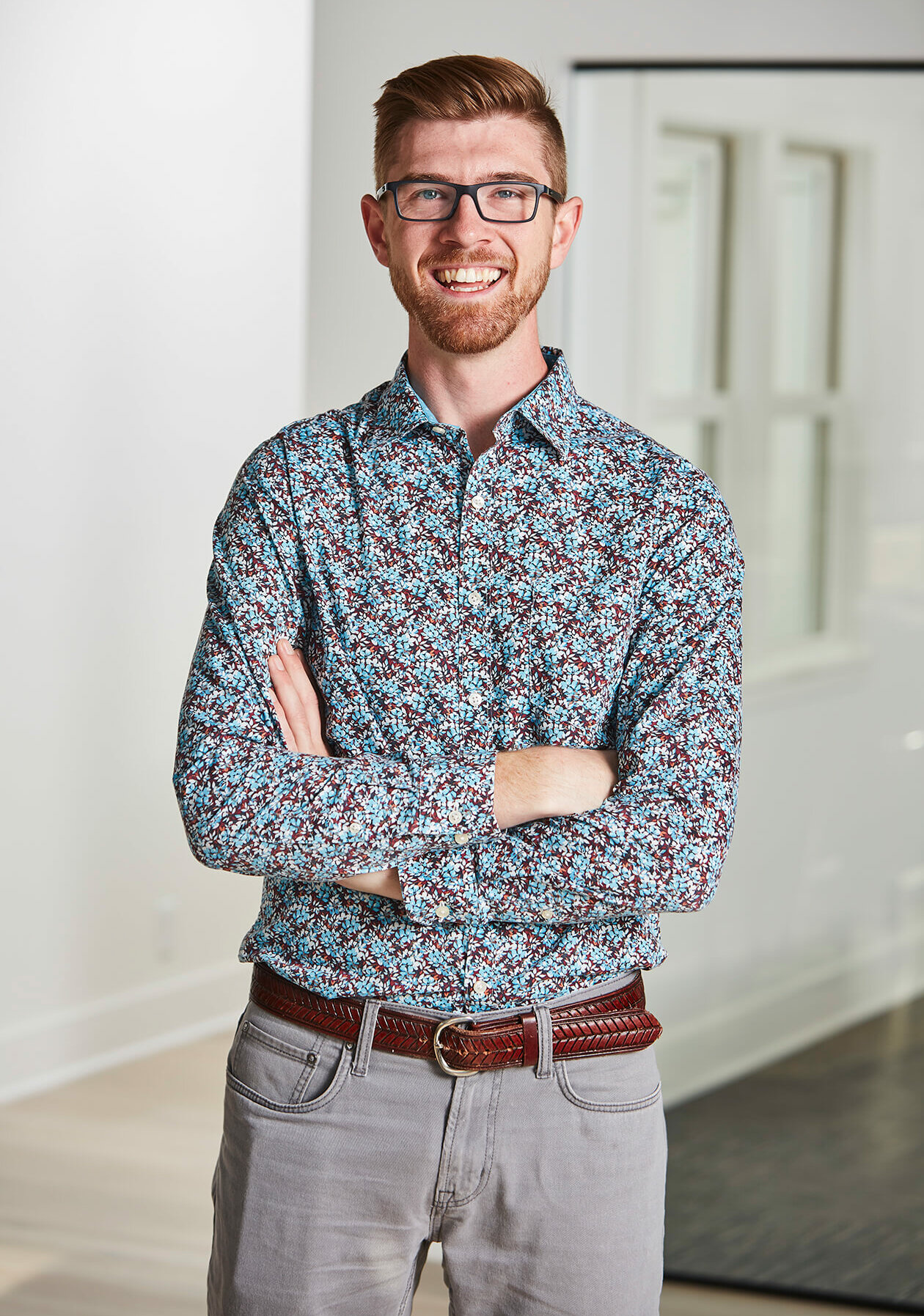 Celeste
EIDE
Office Manager
Celeste loves working in the remodeling industry because she's motivated to help others. She wants to make each and every client's experience with Bluestem Construction a rewarding journey, and the end result to be everything they had in mind.
When customers meet Celeste, she immediately puts them at ease. Her positive attitude is infectious, and her strong background in customer service makes client communication effortless and productive.
Celeste enjoys managing the diverse needs of our customers, and understands how important it is to answer every customer question promptly and accurately. Her motto: "Treat people exactly how I would like to be treated."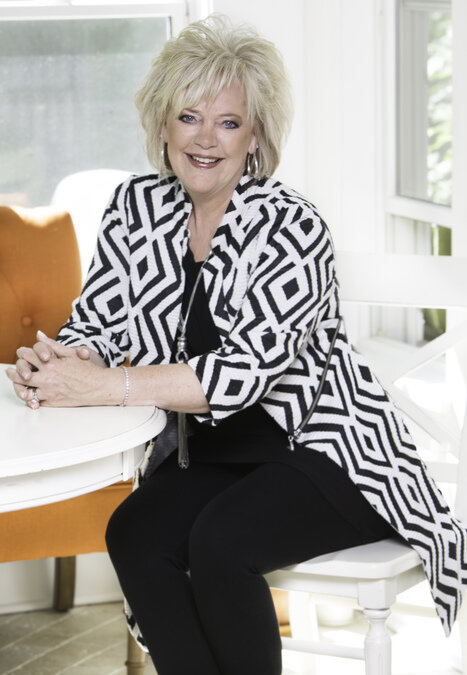 Mark
ENLOW
Architect & Design Specialist
Mark is a Registered Architect in the state of Minnesota and a LEED Accredited Professional BD+C, having received his Master of Architecture degree from Tulane University in New Orleans, LA. He has worked as both a designer and architect in several award-winning firms throughout the Twin Cities, and Bluestem is absolutely delighted to have Mark a part of our team!
Mark's portfolio spans from custom homes to modest kitchens, cabinetry detailing to landscaped outdoor rooms, and most things in between. In addition to being an extremely talented designer, he also enjoys hands-on experience in each phase of project construction. Outside of residential remodeling, Mark's design work has been featured in multiple Higher Education, Healthcare, and Commercial Interiors projects, including the award-winning Bioscience & Health Careers Center at North Hennepin Community College.
Mark has a wonderful way of combining big-picture thinking with detail-oriented execution, which allows homeowners to enjoy the design process and have fun exploring opportunities while being confident in the end results!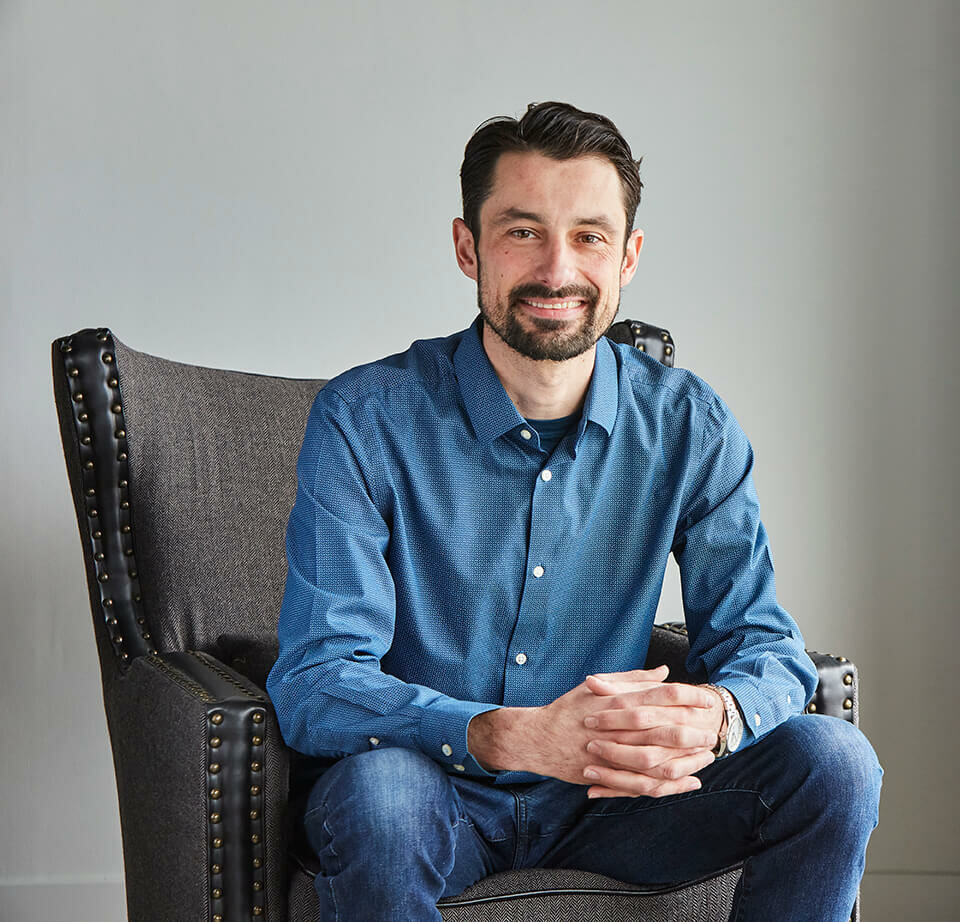 Emma
FRITZ
Design Specialist
Emma Fritz is an interior designer with a bachelors in science in interior design from the University of Texas at Arlington. She has a certificate in Healthier Materials and Sustainable buildings from Parsons The New School, and has studied Sustainable Design at MCAD.
She began her design career working in specification writing and furniture design, and then went on to spend many years designing high-end hotels and resorts in the US and Central America. She also designed residential properties that were affiliated with her hospitality projects. Emma's design work has been featured in multiple award-winning projects, including Bishop's Lodge Resort in Santa Fe, NM, Esperanza in Cabo San Lucas, and the W Hotel in Bellevue, WA.
Emma designs with a focus on close attention to detail, architectural precedence, and meaningful design elements that blend a sense of place and client narratives. She has advanced education and training in sustainable design, which she utilizes in all of her design work. She thrives on creating beautiful spaces that bring joy to her clients' every day life. In her free time, she enjoys time with her family, exploring her new home state of Minnesota, and baking for friends and family.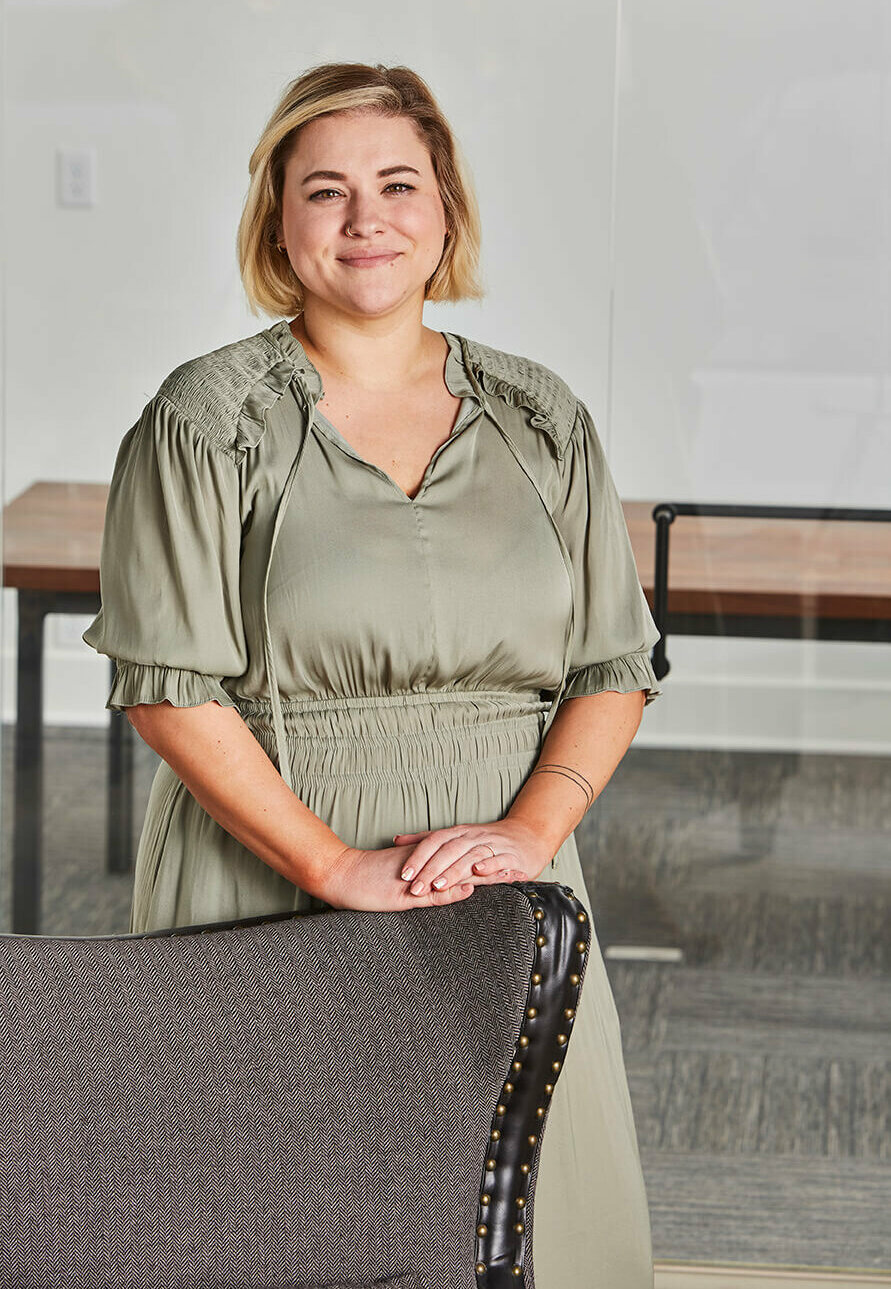 Shira
LEVENSON-MAYKET
Marketing Manager | Homeowner Liaison
Shira is a marketing and sales professional with over 15 years of experience working with varied companies around the Twin Cities. She is active in the local theater community and can often be found performing on a stage somewhere, watching a theater performance or attending a live music event. (Most of her current performing, however, tends to be for the wonderful audience of her toddler, along with riveting duets of Baby Shark and other Cocomelon and Yo Gabba Gabba songs.)
Having undergone a partial home remodel herself, Shira is very familiar with the process and greatly enjoys doing her part to help others have a wonderful experience with it!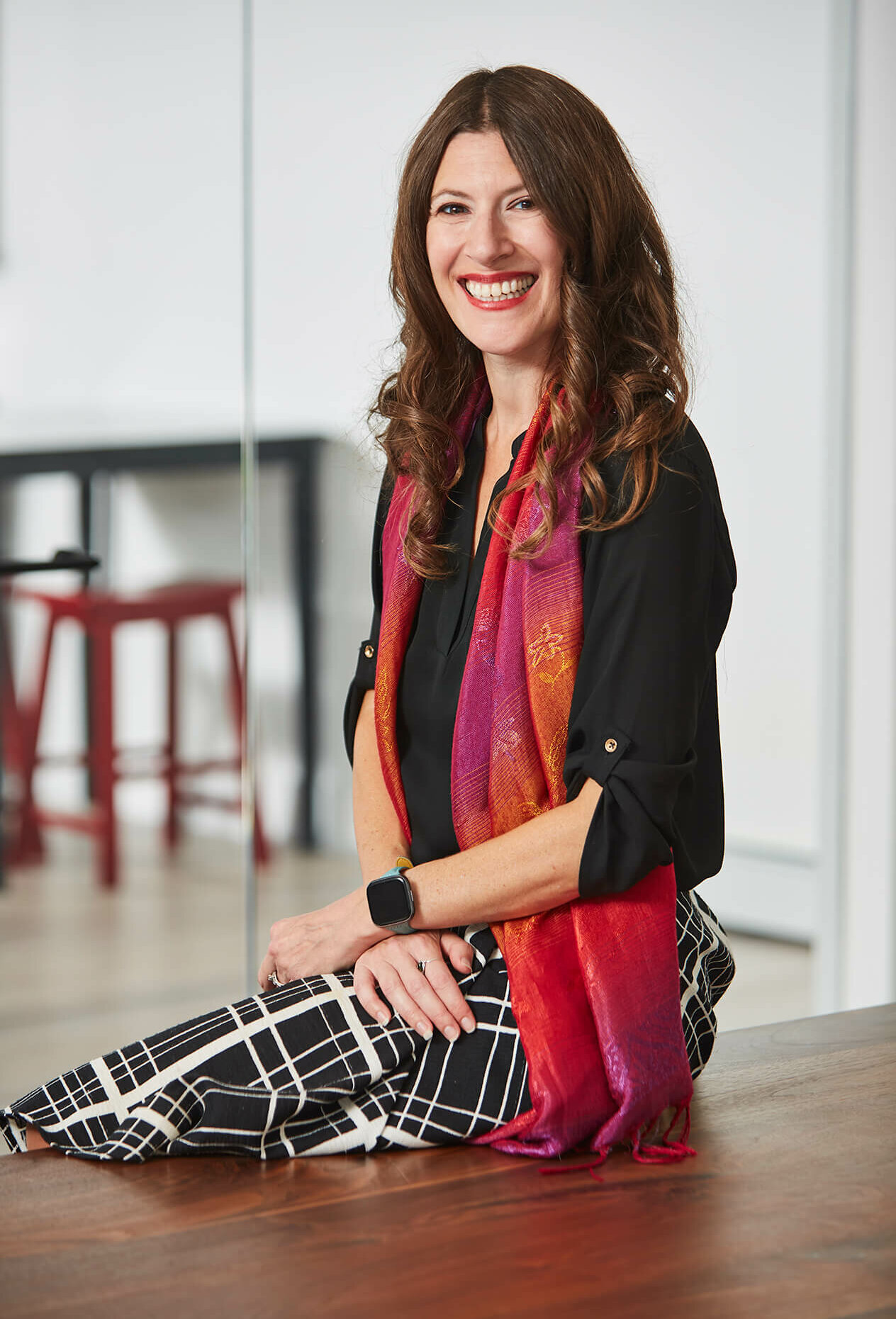 Joey Mihm has a degree in Agriculture Systems Management (Agricultural Engineering) from the University of Missouri-Columbia.
Besides his previous experience in construction for residential homes, his wide array of experiences and expertise include being a groundskeeper foreman, metalworking, golf course maintenance, and other outdoor and landscape work.
In his spare time he enjoys golfing and fishing.
When it comes to residential remodeling, he enjoys taking a homeowner's vision on paper and making it a reality.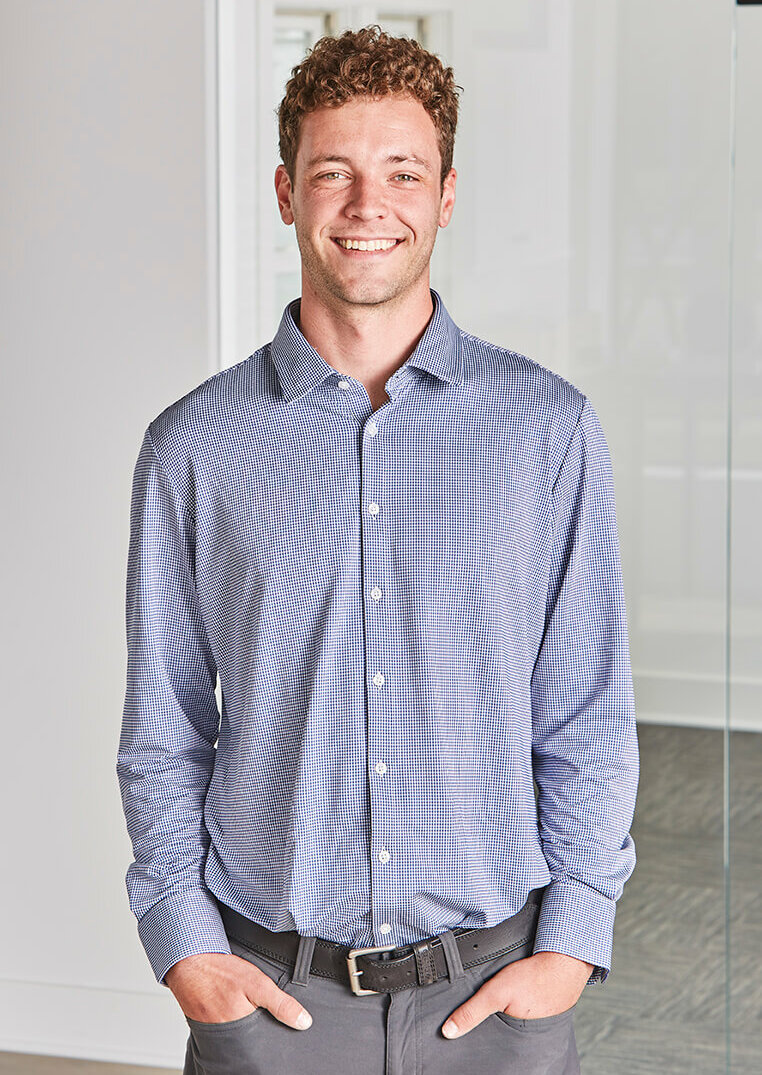 Sean
MORGAN
Lead Carpenter
Sean has many years of experience managing all aspects of carpentry for both residential remodeling and new home construction.
He enjoys the creativity of custom building unique features for homeowners, and collaborating with the Bluestem design team to help ensure homeowners also enjoy their remodeling experiences and end up with new spaces and features they love.
Besides having been the lead carpenter for numerous CotY award winning home remodeling projects, a maintenance supervisor, a mechanic, and the general manager of a large truck, trailer and storage rental company, his experience includes a degree in Fire Science and Emergency Medicine and being a Firefighter EMT. His certifications also include NREMT Paramedic.
Sean's extensive experience in all aspects of construction, passion for maintaining a clean and safe work environment, and warm, positive demeanor make him a highly-valued member of our team who we all love working with, and someone who homeowners greatly enjoy getting to know and have lead their project.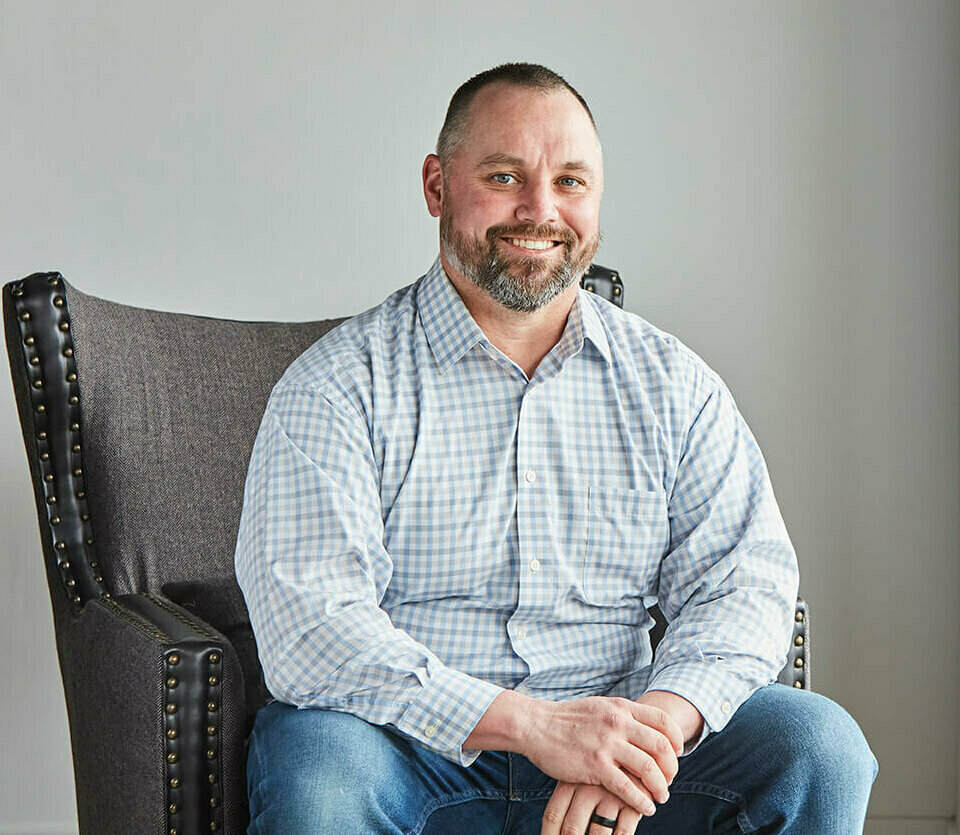 Mary Ellen
RANTANEN
Design Specialist
Mary Ellen has over 15 years of experience providing full service design and remodeling assistance to homeowners. Having worked at several of the most prestigious design firms around the Twin Cities, she's excited to bring her experience, talents and skills to Bluestem.
She has an interior design degree from the U of M, and has been a member & board member of the American Society of Interior Designers (ASID) for many years. Her work has won CotY Awards, a GuildQuality Interior Design Award, and multiple ASID Awards. She was named winner of a People's Choice Award for Best Use of Color from Mpls/StPaul Magazine, and her work has been featured in Mpls/StPaul Magazine, Twin Cities Home Improvement, and Design Directions magazines.
At the beginning of the design process, Mary Ellen loves to create design concepts that reflect the homeowners' individual wants and needs. "It's really rewarding to collaborate with our clients to develop a design that has a positive effect on how they live and enjoy their homes." She enjoys exploring lighting options and tile in her design, and finds looking at natural stone slabs inspiring because "they are natural works of art!"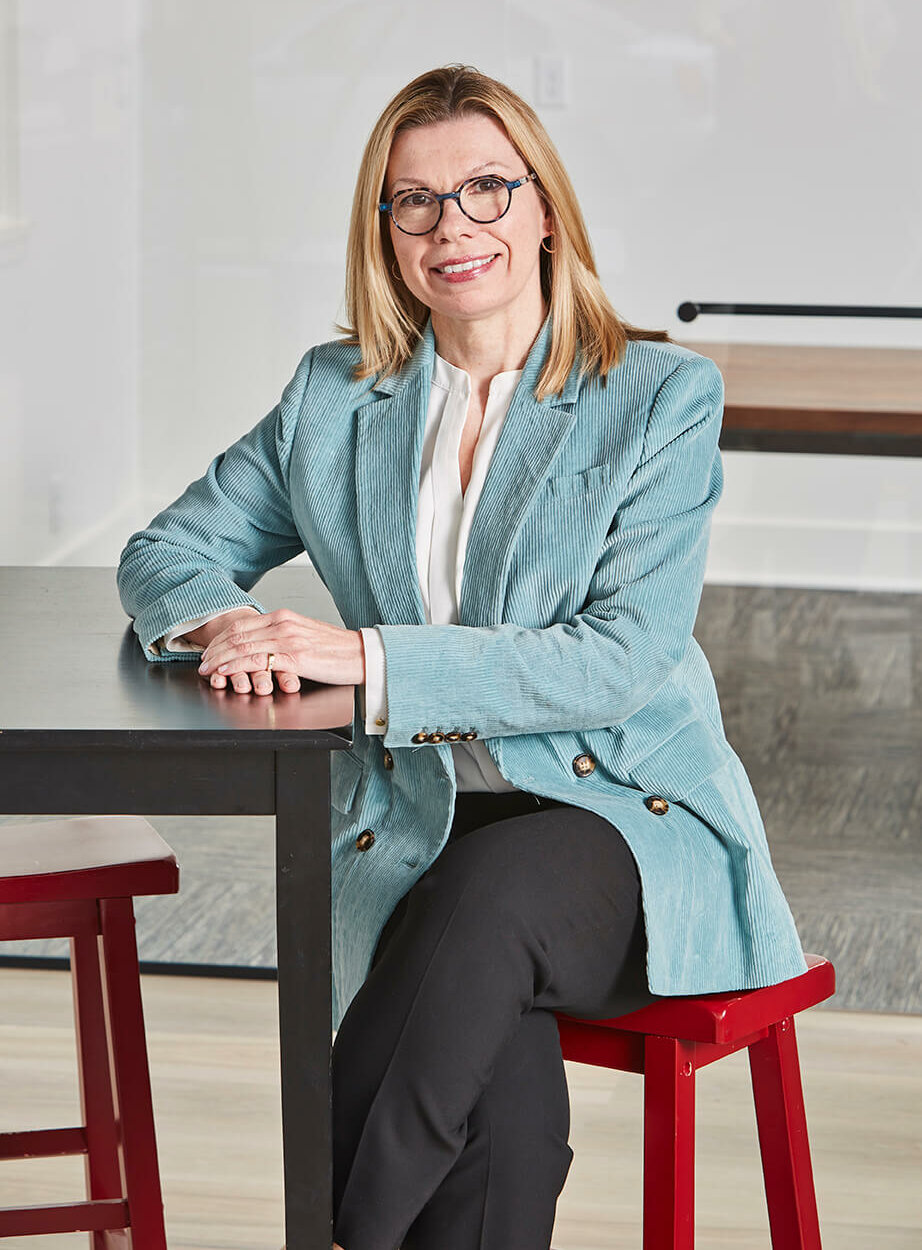 Jennifer
THOENNES
Production Director
Jennifer joins Bluestem with over 20 years of remodeling experience, both as an independent business owner and leading a trade partner team. She values keeping promises to homeowners above all else, and loves managing our dedicated carpentry team.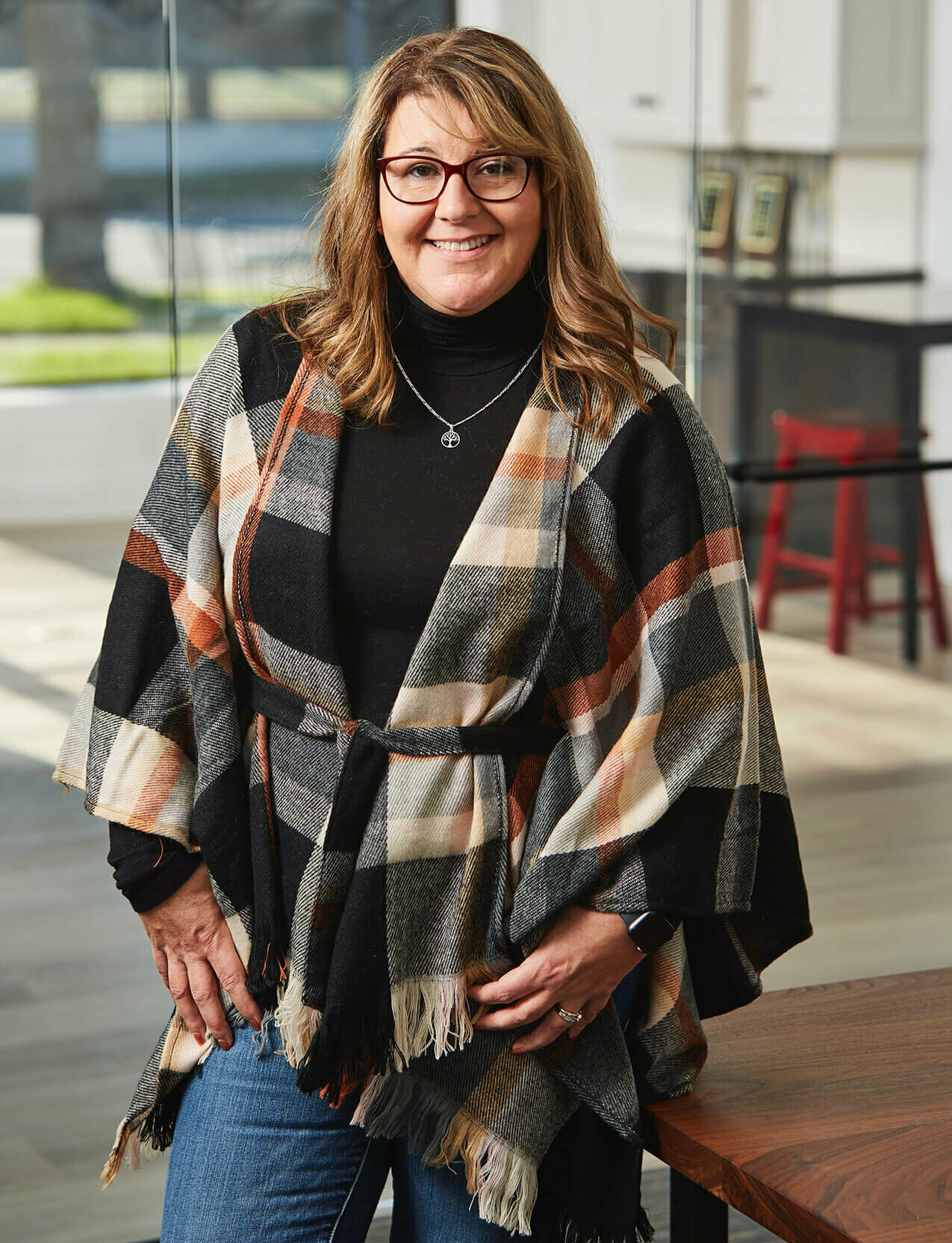 George
VOSSEN
Drafting Specialist
George fell in love with drawing in the 9th grade, and has continued with that passion ever since. Now, he uses his impeccable and detailed drawing skills to help homeowners get new spaces in their homes that they can love and will bring them joy. His formal education was at St. Cloud vo-tech, but he has continued his pursuit of learning independently, always striving to learn more and improve his skills and knowledge.
When not assisting homeowners in the remodeling process, George loves to sit back and enjoy life with his family, and spend as much time outside on their patio as he can. His joyful sense of humor and delightful presence is always appreciated by both homeowners and the Bluestem team, and his detailed drawings, strong work ethic and passion for excellence makes him an invaluable asset to our team.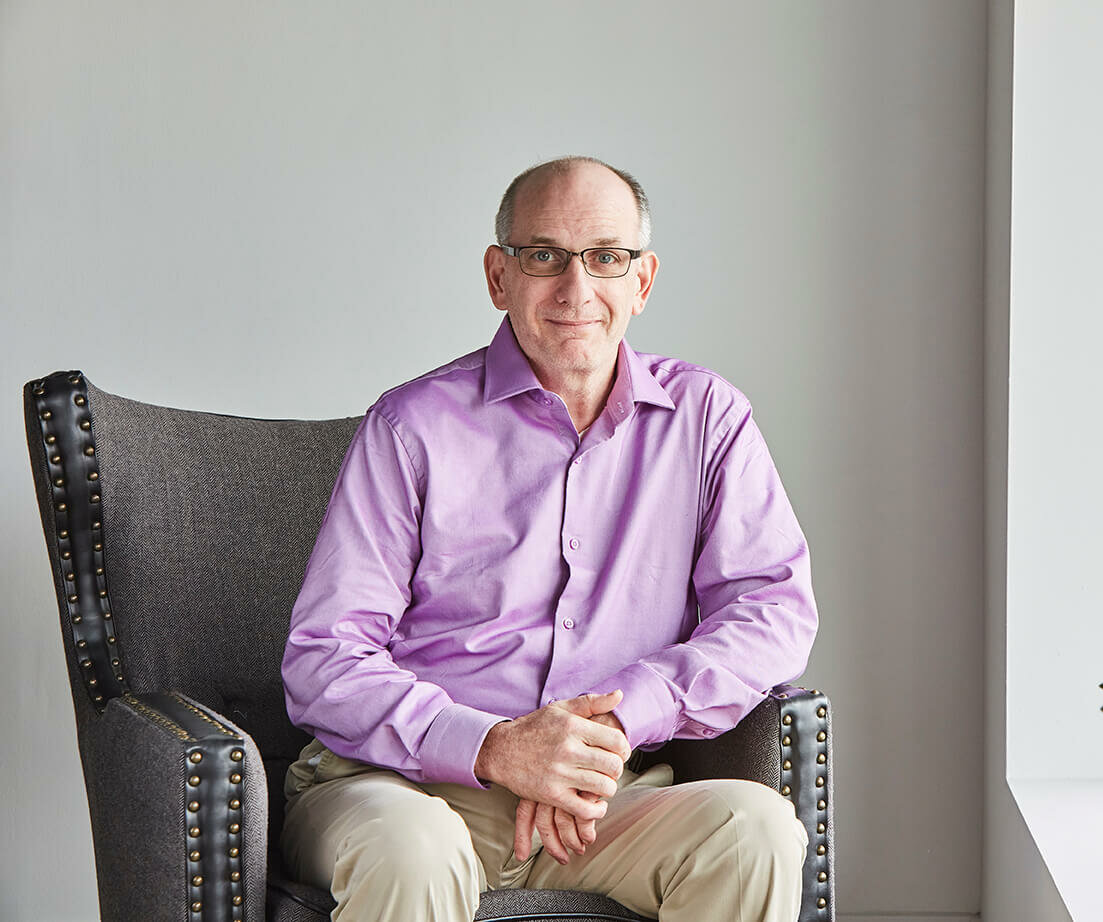 Matthew
WURM
Purchasing Manager
Matt brings a unique set of skills and talents to the Bluestem design team. He began working on the job site with his father when he was in high school, helping to build many residential projects. He then attended the University of Minnesota, graduating with a Bachelor of Design in Architecture and a minor in Landscape Design and Planning.
In addition to his design and construction experience, Matt consistently brings a positive, can-do attitude to the workplace. His enthusiasm is evident, whether creating construction drawings, evaluating the quality of project materials, or pitching in by hauling materials to the job site. Motivated to exceed customer expectations, Matt strives to get every aspect of a project right the first time. He is committed to helping clients achieve their dreams by documenting and tracking the details throughout the process, thus ensuring the project runs smoothly.
"What I like most about my job is creating plan sets. I really enjoy drafting because I get to see a project evolve from a concept to the design our clients love."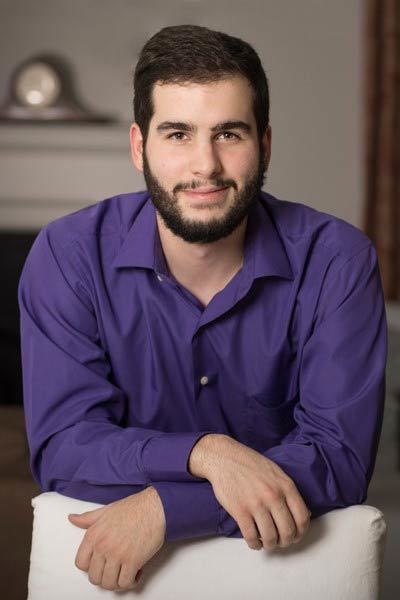 Joshua
NÚÑEZ RAMIREZ
Facilities Coordinator
Joshua gets great pleasure in making sure our Bluestem home looks great and ready to receive guests. From daily upkeep to new landscaping to cheery flower arrangements, his passion for nesting and making spaces beautiful is a benefit to all of our staff. He's always eager to lend his talents throughout the company, be it assisting at a photoshoot, crafting a marketing video or just helping with loose ends.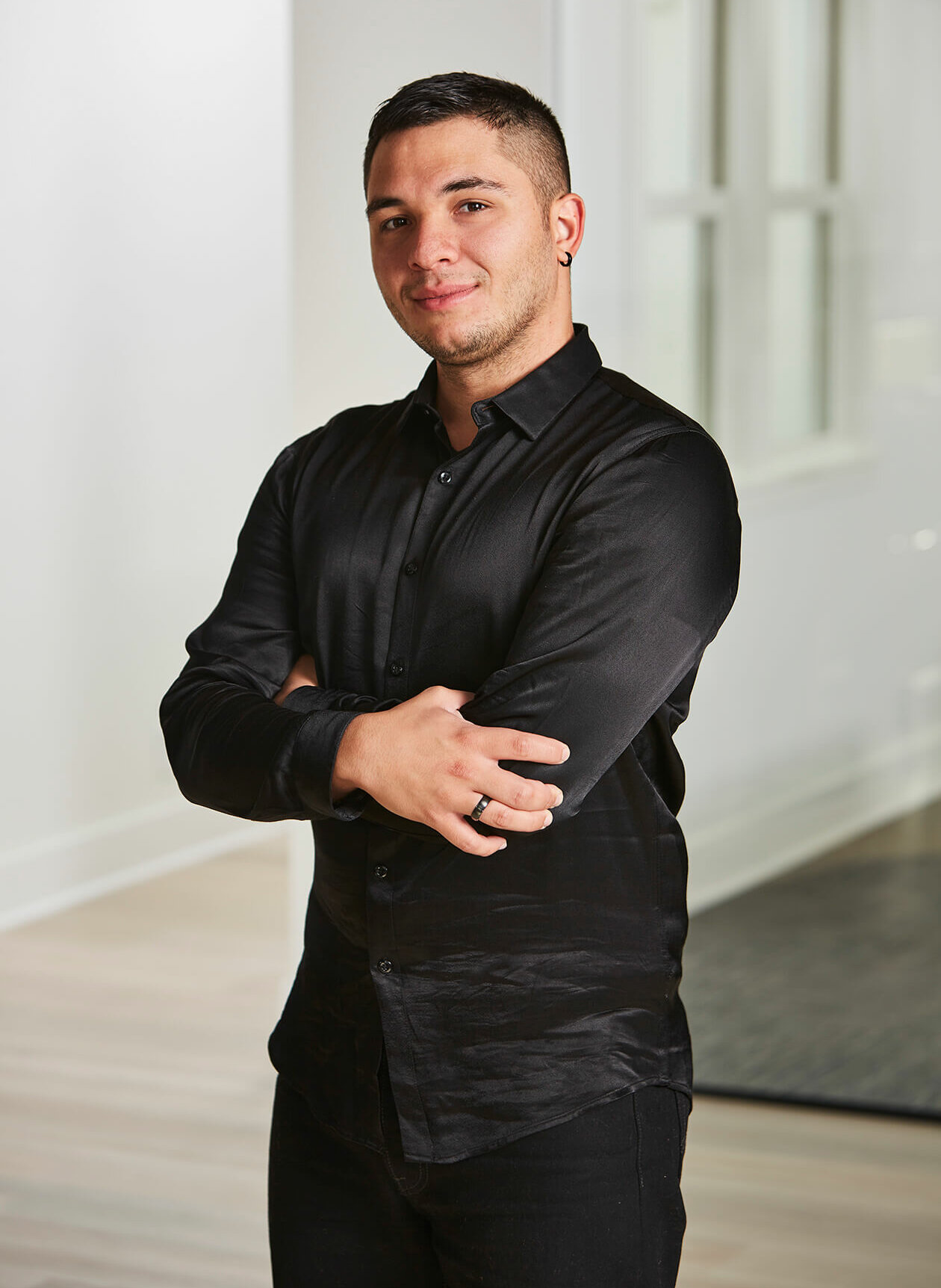 READY TO GET STARTED?
A better design-build experience awaits. If you're ready to re-imagine your home,
contact us today to discover the benefits of an organized, reliable system with
a truly personalized design approach.
Or Email us for your initial consultation
Customized Design |
Complete Communication |
PERSONALIZED APPROACH |
NO SURPRISES