HOW WE APPROACH HOME REMODELING
Our collaborative path for your remodeling experience focuses on close communication as we discover a shared vision for your home. From initial design to final construction, Bluestem's uniquely attentive team of specialists, designers, and craftspeople guides you through each step of the journey. The result is a transformation that reflects your needs, aesthetics, and values.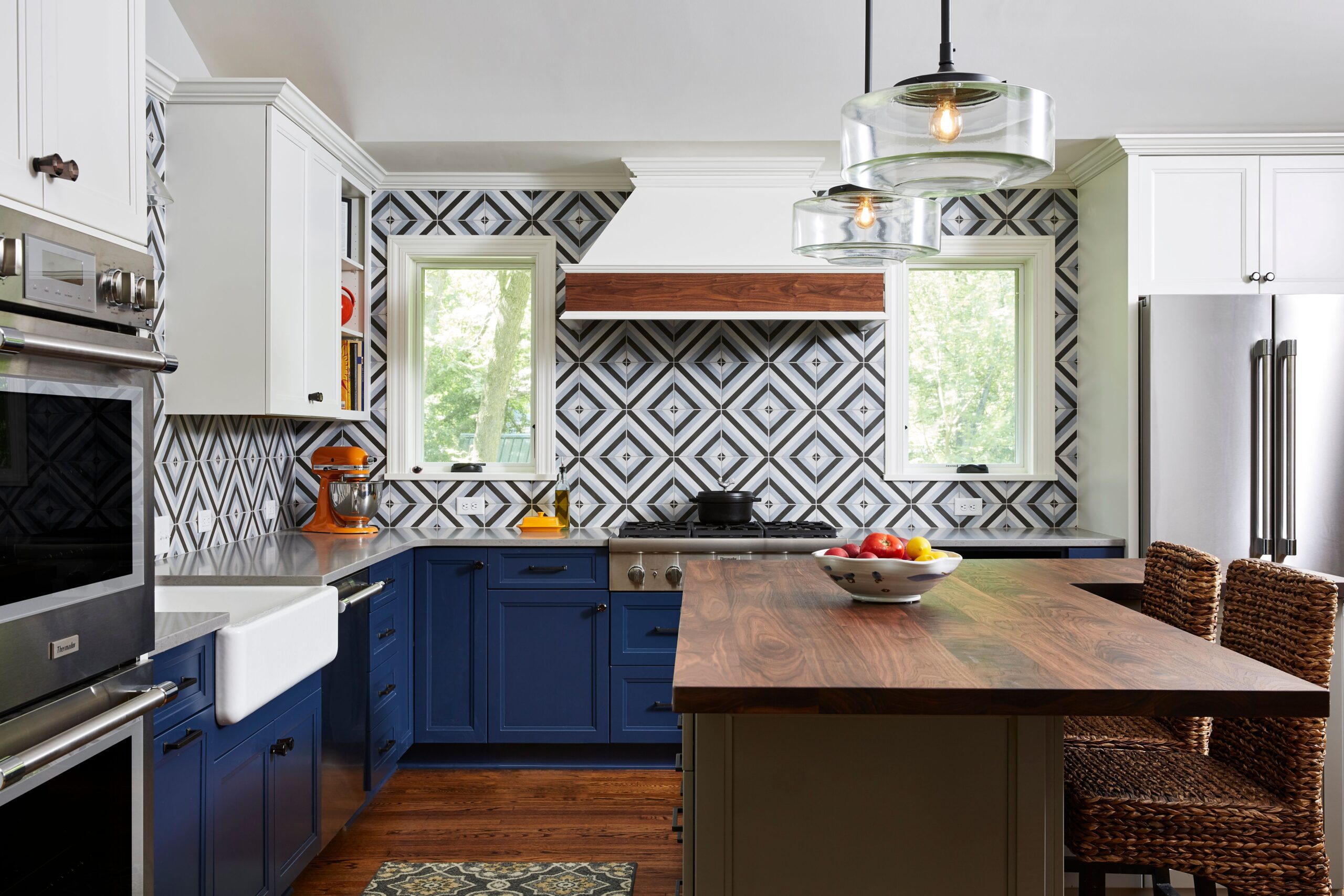 OUR GUARANTEE
Our team commits to making your remodeling experience smooth and straightforward while we create a home you'll love for years to come.
To ensure an excellent remodeling experience, we commit to:
CONSISTENT COMMUNICATION & NO SURPRISES
Information is power.
Routine meetings virtually and in person, so we can hear your thoughts, and you can receive information when you need it.
Access your project's information anytime in your customized online portal and receive daily updates throughout the entire remodel while we are working on your home.
Know the cost before construction even begins in your bid-price contract. Our detailed planning process assures accuracy without any surprise bills. You will know what your project costs "to the penny". Financial status is always visible in your online project portal.
Your design specialist and client champion stay connected from beginning to end, ensuring the final result matches the original plan.
COLLABORATION & RESPECT
Hearing you is the heart of a great project.
We listen to your needs, wishes, questions, concerns, pain points, and ideas.
Our Four-Phase Design and Planning Process is our assurance that your home will end up how you want it to feel and function.
Our personalized design and planning approach means we tailor much of the design process to fit your individual needs and preferences.
Our detailed planning process includes you in full collaboration with our team of specialists. This partnership creates the best solutions to fit your unique style, needs, and vision.
BEAUTIFUL & EFFICIENT RESULTS
Change your home, change your life.
Experience the highest quality artistry and detail with the best trades and craftspeople in the industry and exceptional designs using the latest materials and building technologies.
Maximized timeframes by planning – and thinking – ahead.
Comprehensive warranties, including workmanship, mechanical systems, and more.
ACCOUNTABILITY & INDUSTRY RECOGNITION
This transformation should be fun.
Imagination is Everything. Explore the possibilities and "What Ifs" with your design team.
Guidance and Expertise: Gentle guidance from our experts helps you make the best decisions possible, including design choices, technical options, and costs. You will have complete information for all options and corresponding costs.
Step-by-step plan with a clear path from start to finish.
Passionate professionals watching out for you and your home, down to the last detail.
Consistent remodeling industry recognition ensures you receive the best design and craftsmanship available.
Read our testimonials to hear high praise from our previous clients.
READY TO GET STARTED?
A better design-build experience awaits. If you're ready to re-imagine your home,
contact us today to discover the benefits of an organized, reliable system with
a truly personalized design approach.
Or Email us for your initial consultation
Customized Design |
Responsive Communication |
PERSONALIZED APPROACH |
Expert Results
CUSTOMER SPOTLIGHT
"Absolutely Amazing and Stellar"
Your responsiveness to our concerns throughout the process has been absolutely amazing and stellar.
- Matt and Mary, St. Louis Park
"Communication and Responsiveness"
I was most satisfied with communication and responsiveness, as well as their ability to take our ideas, understand them and make them concrete.
- Dave and Meghan, Minneapolis
VIEW PROJECT
"A Fun and Trusted Collaboration"
If I had to sum up the process and end result, I can truly say that they turned my vision into reality and it was a fun and trusted collaboration from start to finish.
- Suzanne, Minneapolis
"Bluestem was really disciplined about keeping their word."
Bluestem was really disciplined about keeping their word. They said they would deliver something in this amount of time, and they were really serious about that. And, at the same time, they did not sacrifice any quality in order to meet their timeline. They were really disciplined, and they had very high-quality workmanship, and they used high quality products.
- Kari, Minneapolis
"A Partner"
From beginning to end, we felt a part of the process and a partner in it. ...It's really the focal point of our home and has transformed the way that we live here.
- Teresa, Edina
VIEW PROJECT
"Very Honest With Us"
[Bluestem was] very honest with us about what was happening from the beginning. They gave us an estimate they felt was fair and they still came in under that estimate for the repairs and fixing all of that. I mean, again, that just shows integrity and not trying to take advantage of us but trying to make us happy.
- Matt and Mary, St. Louis Park
VIEW PROJECT
"I Love Working With The Team"
I love working with the team - professionally, personally, and it's so clear that that is what you have. And yes, I am using the word respect a lot, but it is something that is so important to me that people treat each other well.
- Trish, St. Paul
"The Final Product Is Amazing"
My kitchen...I cannot even remember what the kitchen was like before, because this kitchen works. [It's] perfectly me. The upstairs is perfectly me, it is beautiful and functional. The final product is amazing.
- Anna, Minneapolis
"I Could Trust You Guys"
I could trust you guys. You are very smart. You have very smart people working for you.
- Anna, Minneapolis
VIEW PROJECT
"The Communication Was Amazing"
The communication was fantastic. We knew exactly what was going on when it was going on... The communication was amazing.
- Kristi & Scott, Wayzata
VIEW PROJECT
"I Have Loved This Process"
I have loved this process. I tell people all the time, what a wonderful job you guys did for us. And I really, truly heartfelt mean that, because this could have been a very difficult process and you guys just made it unbelievable and gave me a space that I am proud of and comfortable in and has just added to the quality of my life.
- Carol, St. Louis Park
"It Turned Out Better Than I Thought; It Looks Beautiful"
We needed you guys to guide us through this process. We couldn't think of doing this on our own. It turned out better than I thought, it looks beautiful. I'm amazed.
- Kristi, Wayzata