Tips and Advice With Our FREE E-Guide
QuickStart Guide
to Remodeling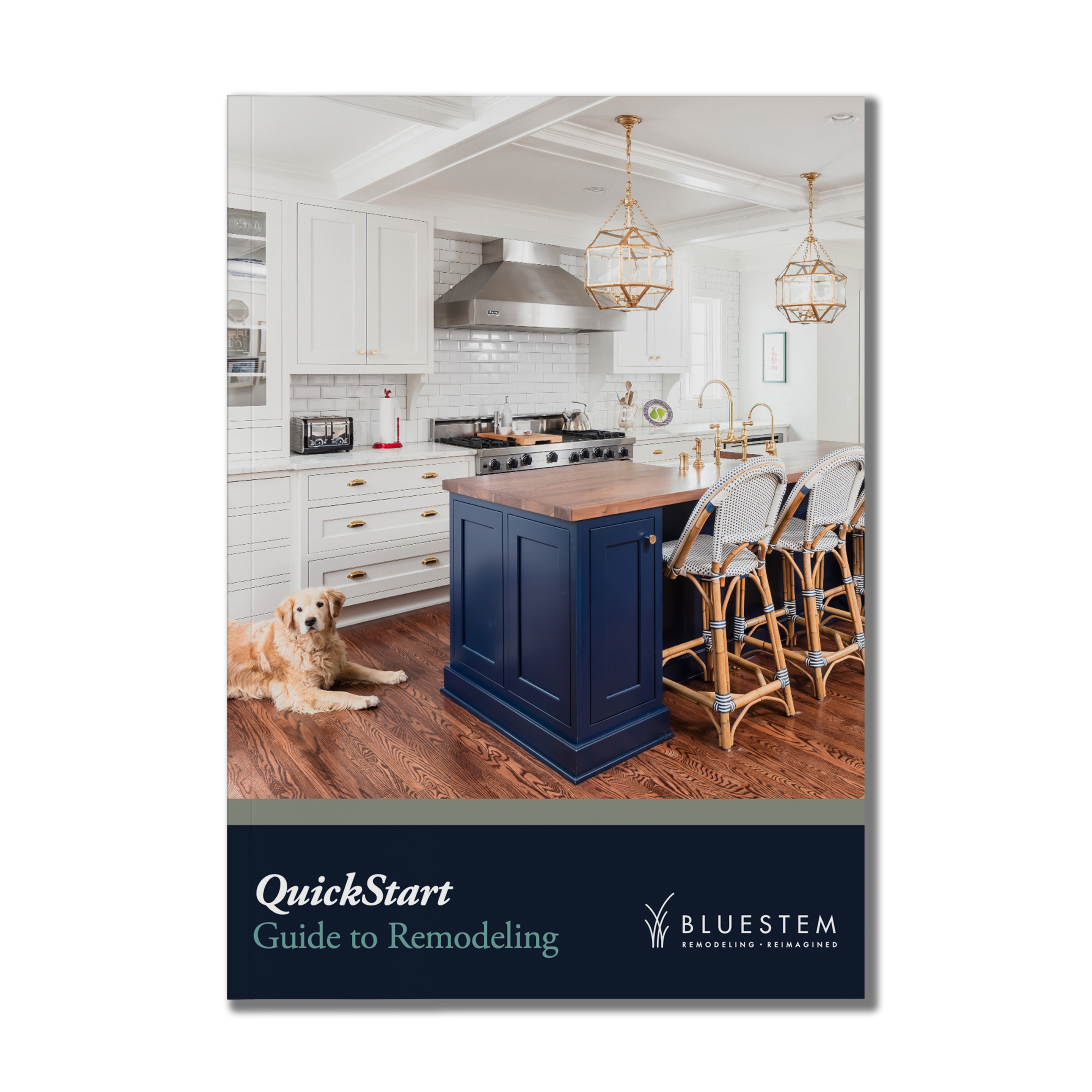 THINKING ABOUT REMODELING, BUT NOT SURE WHERE TO BEGIN? DOWNLOAD OUR FREE E-GUIDE FOR TIPS AND ADVICE.
If you are like many homeowners, you may find the idea of starting a remodeling project overwhelming.
We recently interviewed some of our past clients about their remodeling experiences. They shared lessons they learned during the process about how to have a successful remodel, along with what they would tell someone who is just beginning the remodeling journey. Read their advice and lessons in our QuickStart Guide to Remodeling.
*Also included is our "4 Steps to Getting a Great Remodel" tip sheet, with even more information on how to improve your remodeling experience!

Creating spaces
for your needs, aesthetics and values.