In this article, we're passing along tips and advice for strategic ways to think about your kitchen remodel.

Here at Bluestem, we approach projects with a big-picture mentality. In other words, what is the problem each remodel is trying to solve? Here are some of our design team's top strategies for approaching kitchen design.
Unique Kitchens: Making The Space Your Own
Here in the Twin Cities, we're accustomed to seeing quirky and unique kitchens, especially in older homes and homes that have been previously remodeled. The following tips can help you think outside the box and use your kitchen's oddities and eccentricities to your advantage.
Consideration #1: Balance Customization Against Timeline
Ask yourself: How long are you planning to be in your current home? The longer you expect to be there, the more personalized your kitchen design can (and should) be. If you're planning to sell your home sooner, in say 3-5 years, you may want to design features that will have a broader appeal to many potential buyers.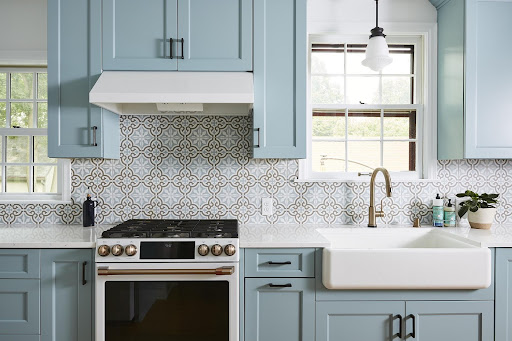 Consideration #2: Make Design Aspects Stand Out By Eliminating Clutter
Here's the deal, unique details get lost in clutter. A thoughtful, personalized, and strategic kitchen design is much more likely to help you keep your kitchen tidy, which will make features pop.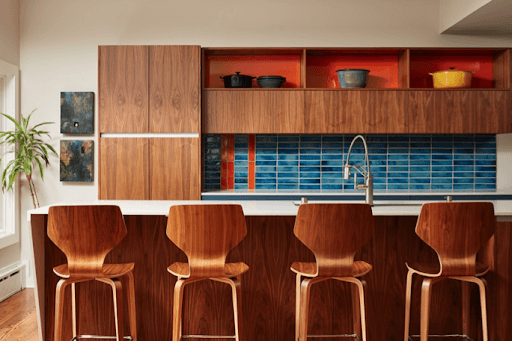 Consideration #3: Quirks Can Become Functional, Beautiful Spaces
Older homes, especially in the Twin Cities, often come with quirky or inconvenient conditions. But this isn't always a loss! An odd space can be transformed into a great space to display art, trinkets, or houseplants (especially if they're by a window!).
Our team of kitchen designers has experience working in all kinds of spaces throughout Minneapolis, the Twin Cities, and beyond: older homes, established ramblers, condos, and mid-century modern houses.
They can bring innovative solutions for turning unusual existing architectural features into functional areas. For example, we could easily design a banquette to utilize a deep or acute corner space. That way, you're not losing valuable space!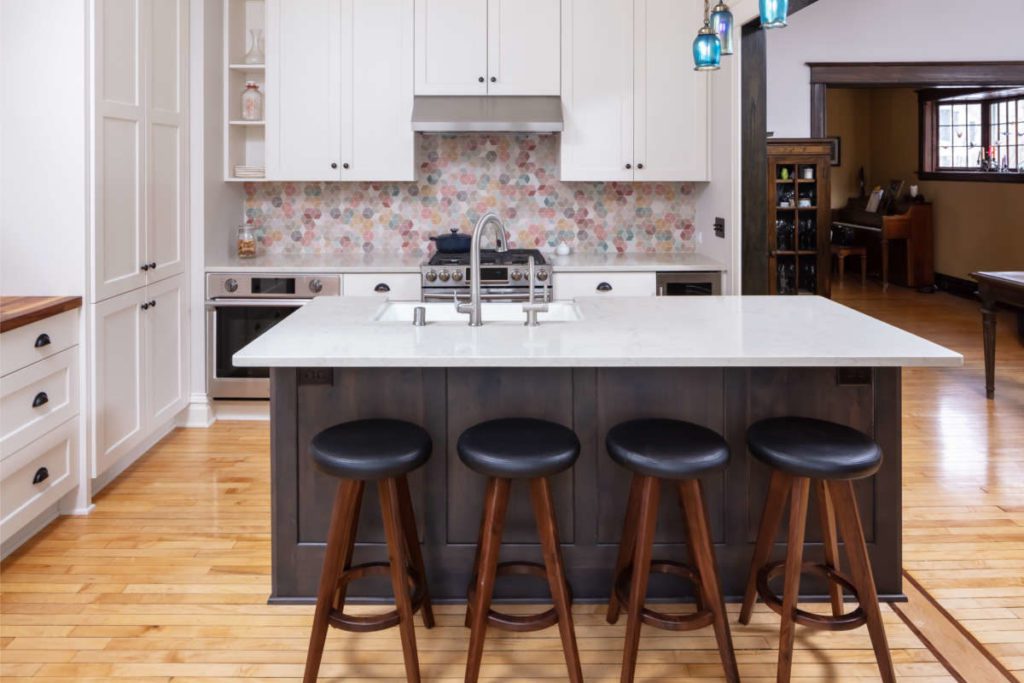 Consideration #4: Embrace Your Home's Character
If other spaces in your home have aspects of charm and character that you love, an experienced designer can help you thread them into your new kitchen design. Your designer can help you find ways to connect the different areas in your home through specific, deliberate material choices and strategic design details.
Here are some ideas you could consider:
Your kitchen backsplash could feature a contemporary spin on the original floor tile.

An island's wood top could complement the dining room's wainscoting.

A living room mantle could serve as inspiration for cabinetry door style and finish selection.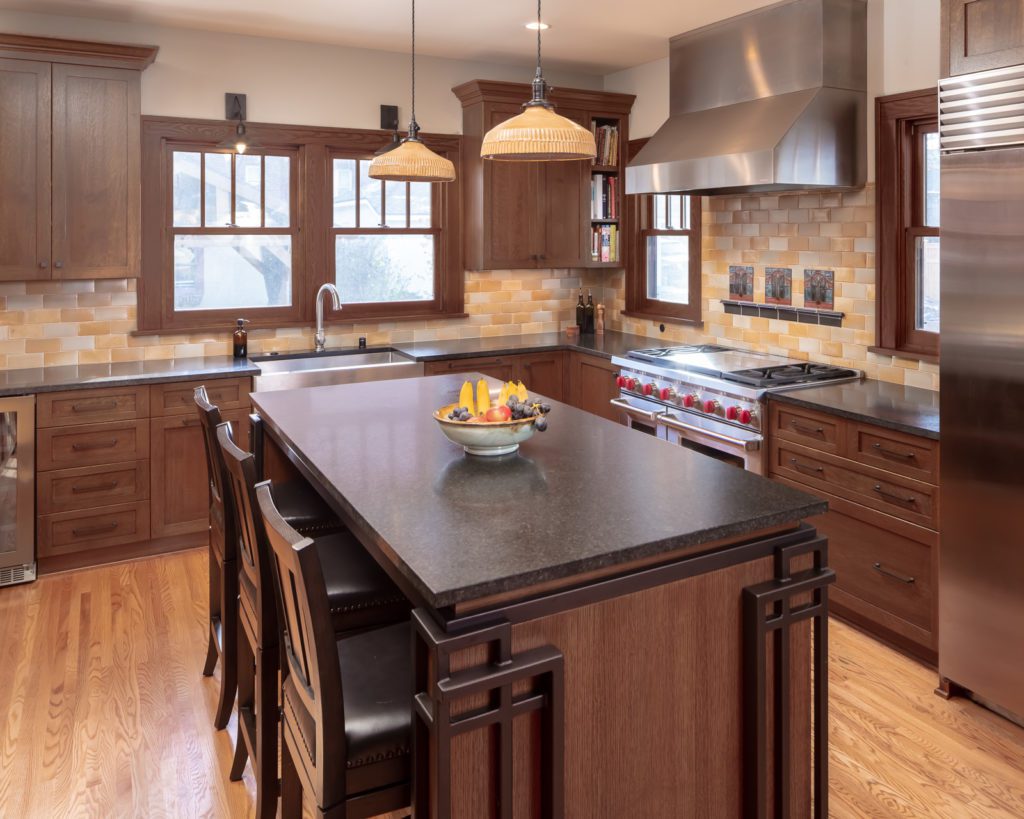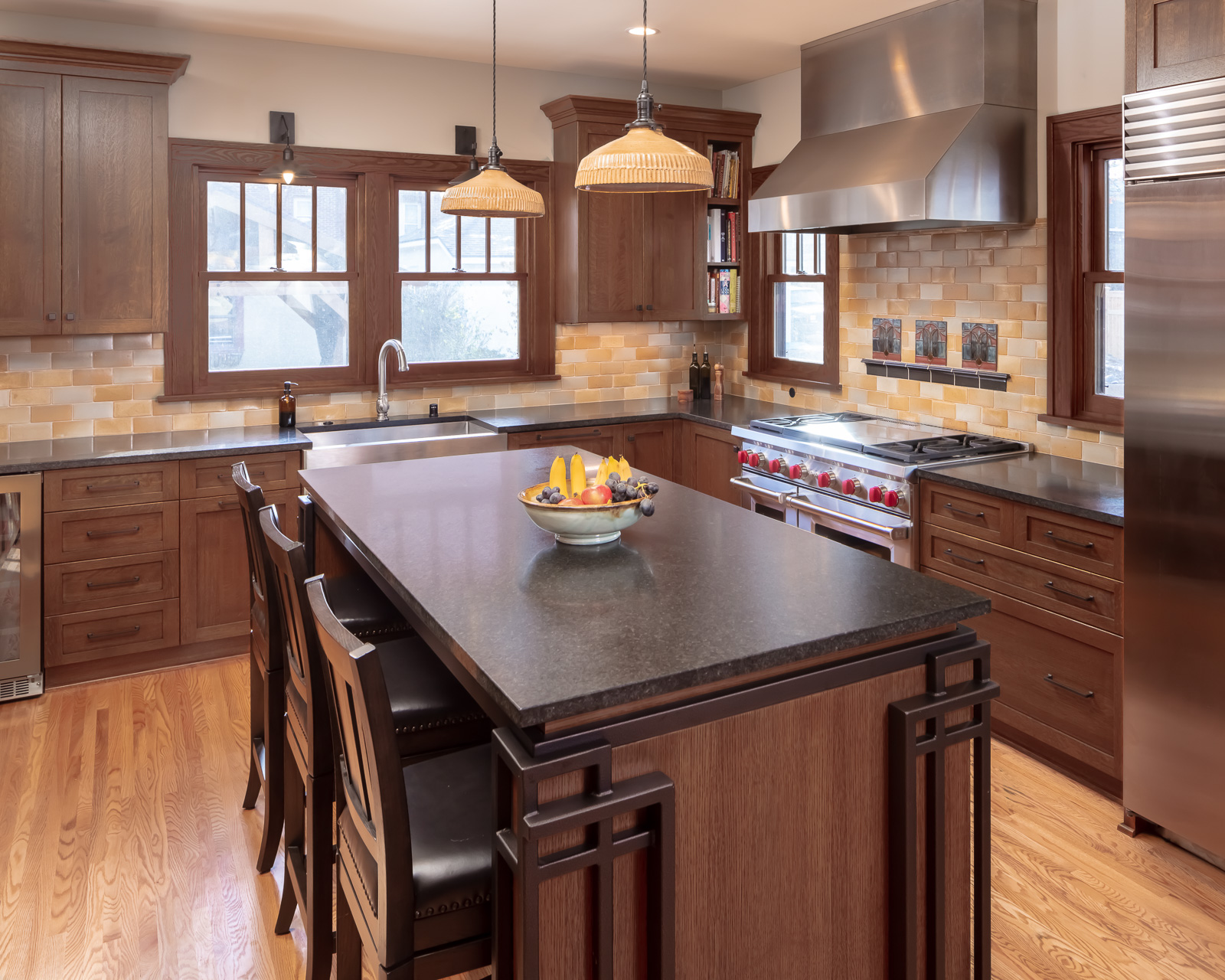 Consideration #5: Framing Focal Features
Some homeowners are hesitant to invest in a unique kitchen feature (mosaic backsplash, colored cabinetry, brightly colored appliance, etc.), worried it will overwhelm the space. But with the right framing and a complementary design, this focal point, whether built or inherited, can set the tone for the room without overtaking it.
To do this, consider the vantage point upon entering the kitchen, as well as moving around it.
If you're splurging on a feature range hood, for example, you could center it on the wall opposite the entry to focus the view. Subdued finishes on adjacent wall cabinetry and countertops draw the eye towards this focal point.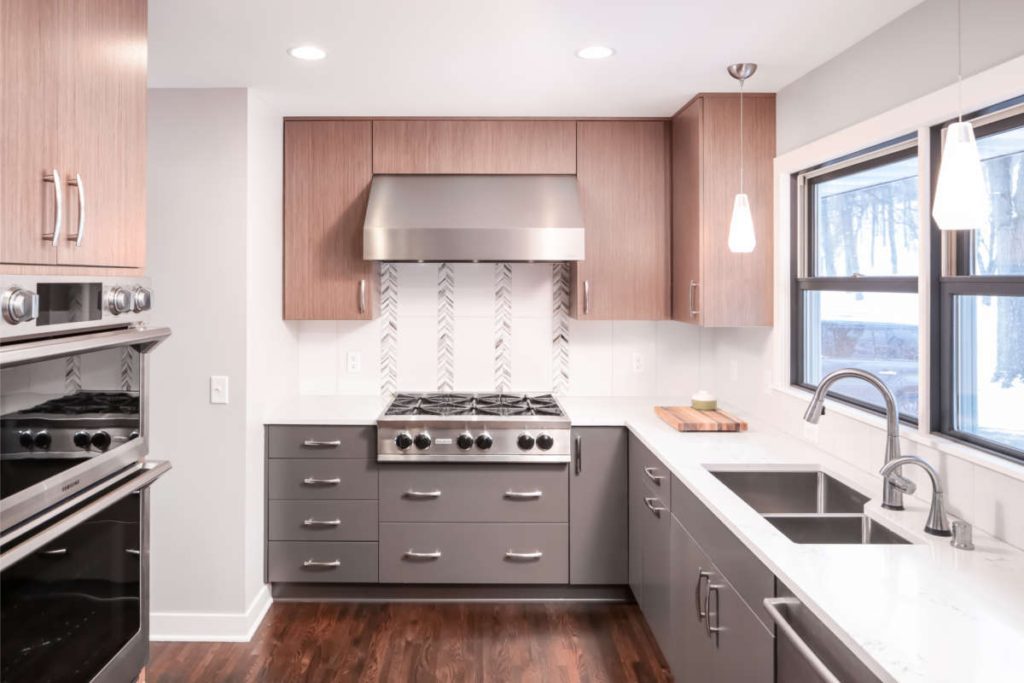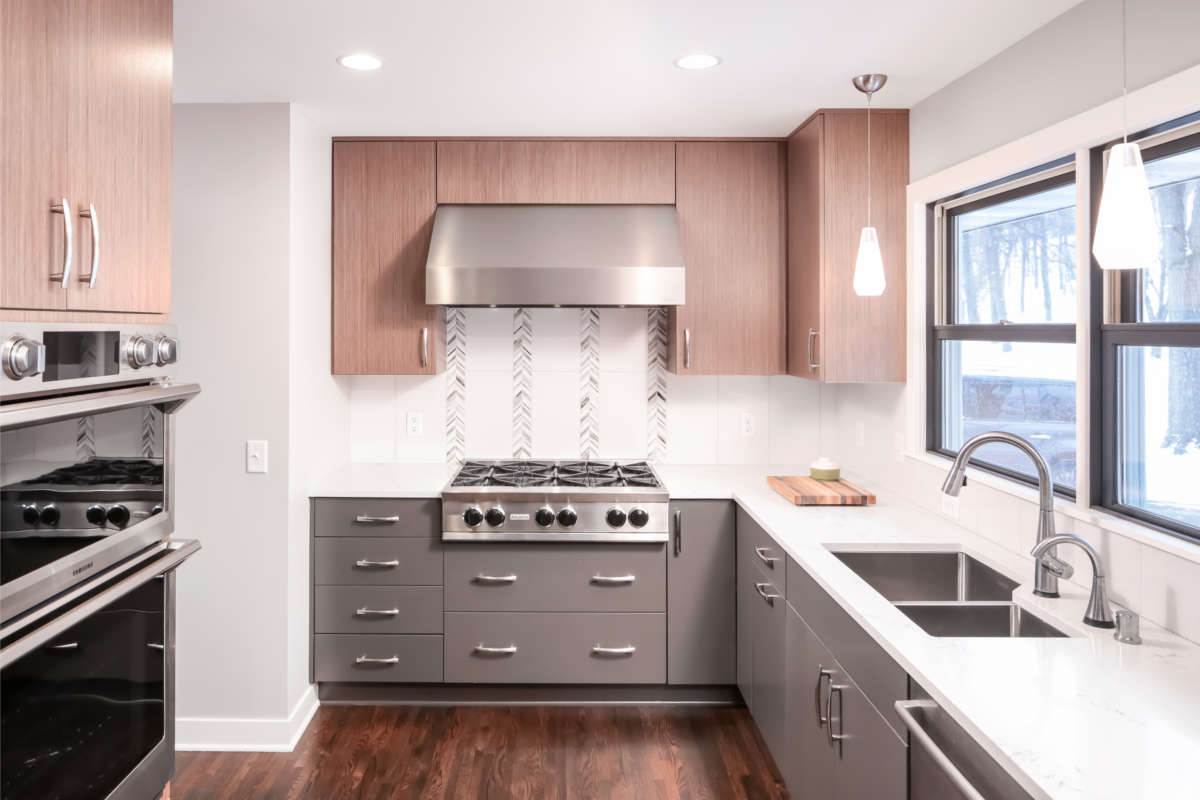 Consideration #6: Prioritize Your Lifestyle
Most everyone has their own personal needs for their kitchen. Your designer can help you plan storage locations for specific items and needs, and for your individual circumstances, lifestyle, and routines.
Customized storage solutions can help you store larger cookware. Or, if you use an item frequently, such as a large wok, consider purposefully putting it on display! Not only will it be right there for you to use, but it can be a great conversation piece.
Let's say you're looking to make the high cabinetry more accessible. We can find ways to keep a step stool handy, and integrate a customized storage solution right into your kitchen design! It's a minor detail that can make a big difference when trying to cook dinner.
Consideration #7: Be Smart About Codes
This is something many homeowners don't consider at the start of a kitchen remodeling project. Code requires more outlets than expected: one for every 4′ along the countertop, including islands! Sometimes, however, prominently visible outlets can compete with the rest of the design.

The good news is, you can seamlessly integrate required outlets with aesthetically-pleasing solutions such as:
Under-cabinet plug-molds

Color-matched face plates

Round outlets (sometimes called Bocce outlets)

Countertop pop-ups



You can also blend them into a backsplash by orienting them horizontally within a subway tile pattern.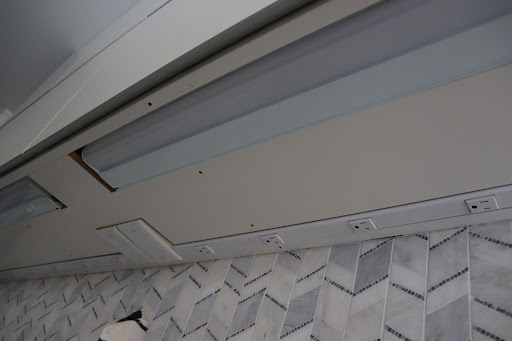 What If I Want to Incorporate Kitchen Antiques?
Great question! If there's a specific piece you'd like to add into your remodel, communicate with your designer about it at the beginning so it can be incorporated into the plan.
Another consideration: How do you plan to use this kitchen antique? Will it serve its original intended purpose (ie, a china hutch used to store china)? Or is it being reinvented for a new purpose (ie, a china hutch used to showcase a wine collection)?
Either way, this is a chance to go bold! Don't be afraid to chop this antique in half or alter it in whatever way fits into the space.
The Final Takeaway for Unique Kitchens
One of Bluestem's kitchen designers lives by this philosophy: "The permanent stuff that's nailed down and expensive should be neutral and stand the test of time. Accessories, vases, throw pillows and accents can be as wild as you'd like."
We often recommend leaving spaces in your home to be flexible – it can be fun to switch things up every once in a while! (Bluestem Tip: kitchen backsplashes are an excellent opportunity to showcase your style. They can dramatically impact the final aesthetic, plus – changing them out is relatively easy if you decide to switch up your styling down the line!)

Minneapolis Kitchen Remodeling: Kitchens That Function // Kitchens That Feel Good
Transforming your kitchen can make your life easier and more enjoyable. Learn more about our personalized approach to home remodeling and take a closer look at our portfolio. Or, take a look at our Instagram page for more ideas and inspiration!
Then, reach out to our Bluestem team. Together, we can work on an incredible transformation for your home, kitchen, and lifestyle!