For many, a home remodeling project is one of the most significant things you'll ever do. When looking at common life stressors: getting married, having kids, and buying a home, a major disruption to your home – like remodeling – ranks high on the list.
Overwhelm is bound to happen; remodeling is a stressful endeavor – But there are ways to manage it.
Bluestem co-owners Mark and Timothy Ferraro-Hauck offer their insight into minimizing stress and fatigue during the remodeling process.
Everyone Feels Overwhelmed During the Remodeling Process.
But, different people get overwhelmed at different times:
Some people feel it before even beginning the remodeling process.
Others are excited to start, but they get stressed once it's time to pull the trigger.
Many worry about the number of decisions when it comes time to pick everything out.
Others worry about getting it "right."
Throughout various parts of the process, homeowners often worry, "Am I making the right decisions? Will I be happy with these decisions? Are we all going to love it? Will all of this stress and disruption even be worth it?"
So, don't worry. If you feel overwhelmed, you're normal.
Remodeling as a Creative Process
"In any creative process, there is a point where you feel like you're a bit lost. Remodeling a home is a creative process; we are making something for the first time," said Mark.
Our advice: Embrace the creative process. Get "lost" in the design journey. Give yourself time to explore. This will make the experience less stressful and more enjoyable.
Avoid Decision Fatigue By Prioritizing Decisions
Maybe you're not sure if you want gold or silver hardware on your cabinets. And do you want light, bright or dark colors on the walls? What about the kitchen lighting…pendant or recessed? These decisions will have to be made along the way, but we recommend waiting to make the smaller decisions until more prominent ones are finalized.
For example, don't worry about the faucet before the actual kitchen layout. You may have found fixtures or finishes you love, and there's nothing wrong with that – it's great to keep a list, "clipping file" or digital folder of your explorations. But, let's get the major decisions out of the way first.
"Nature is full of spiral shapes – just look around! I like to imagine a spiral as I think about the design decision making process. First, we start with those high-level things," says Timothy. "As we keep circling back, it gets a little more specific. We'll keep doing that, honing in more and more. As we get closer to the finished product, we can finesse the finer details."
Big Picture First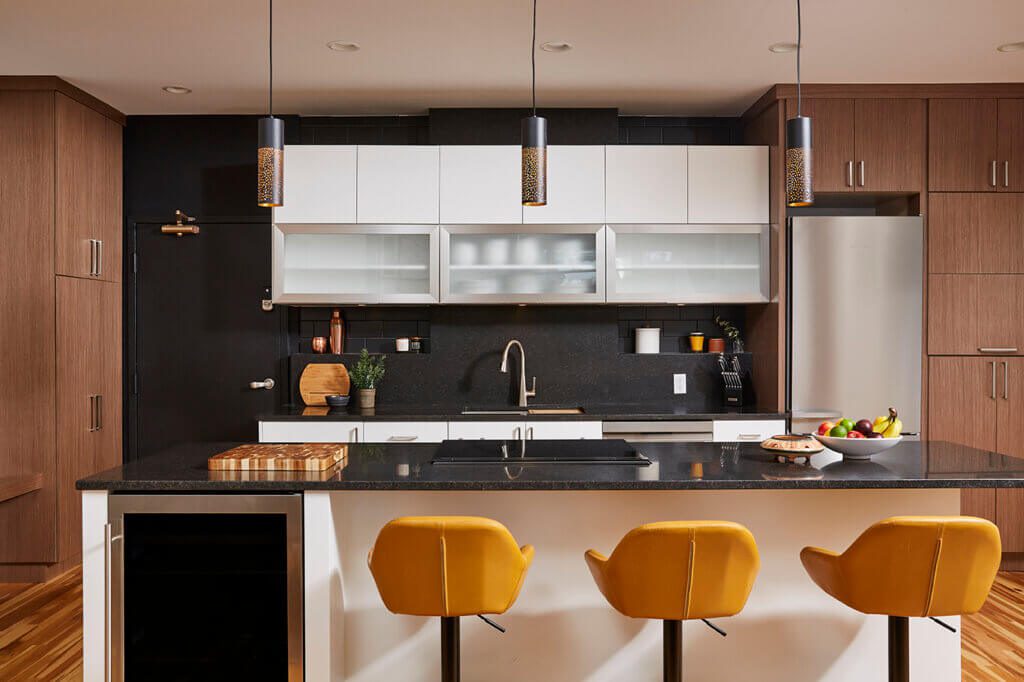 Early in the remodeling process, it's important to consider what's most important for your home and lifestyle.
What do you want from this remodel? What frustrates you the most? During this initial period, the Bluestem team will ask both abstract and detailed questions so we can get to the heart of what you really want and need. This information will guide us through the rest of the process.
Once our team has a clear understanding of each homeowner's individual needs, goals, and wishes, we work with them to determine an overall plan. Primary considerations for developing the space plan include:
What kind of project are we going to do in the home?
How will we lay it out?
What's possible within the existing structure and location?
What major elements will we include and not include?
How do we want the final result to look, feel, and function?
Down To The Details: Fixtures and Finishes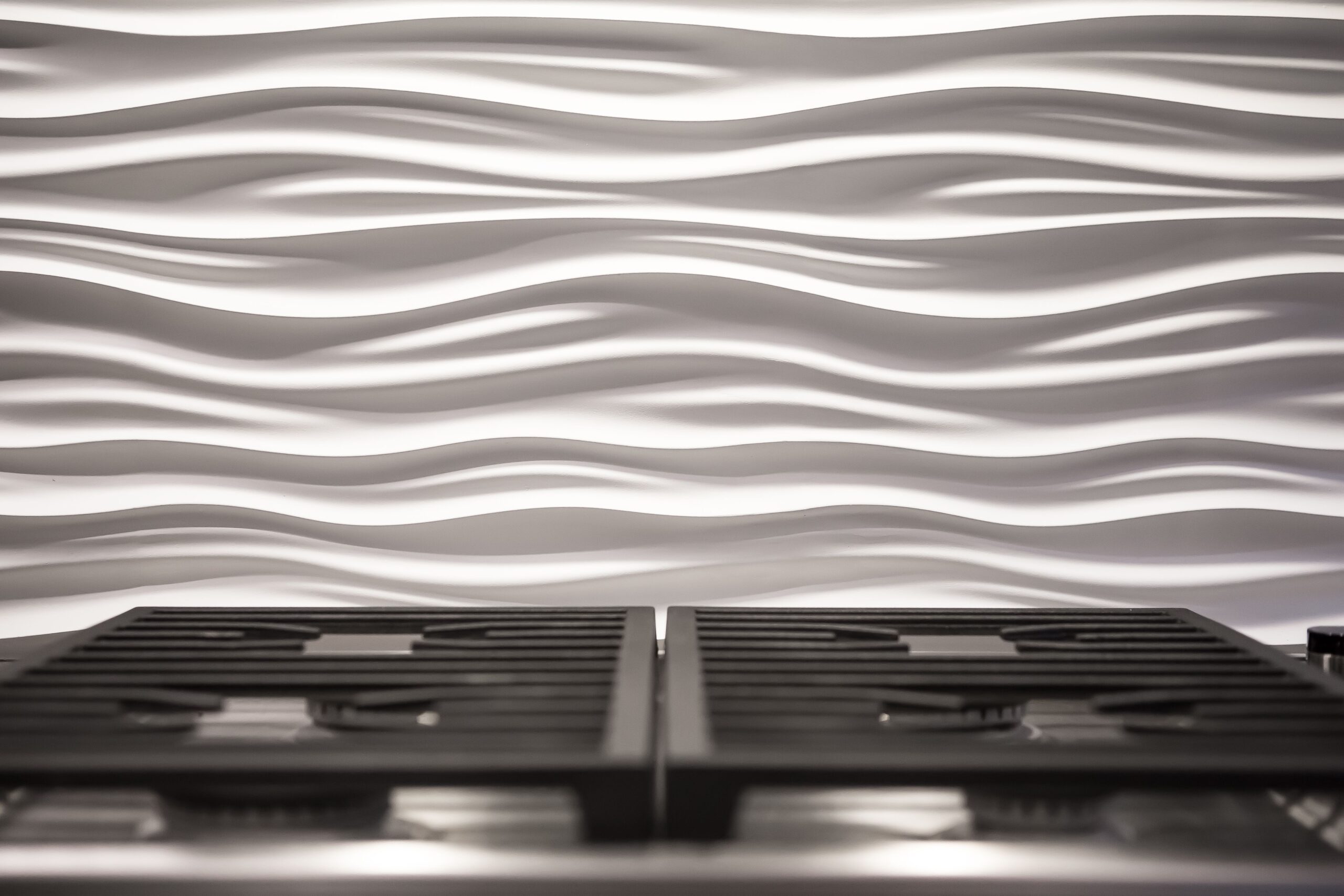 Once we have the best plan and layout for you and your home determined, it's time to look at the details: colors, fixtures, and finishes! The many options and decisions to make for these items can seem never-ending, and sometimes people wear out looking at so many finishes and material choices. It's natural.
Bluestem's design build model procedure utilizes a Managed Selections Process: An organized and structured way to pick out all of those finer details, from doorknobs to faucets to tile to paint. We tailor this process to each individual homeowner we work with. Do you like to shop on your own? Or would you rather have more support from the design team? We personalize this "shopping experience" to individual homeowner preferences, and help organize the decisions so you won't get overwhelmed.
The Bluestem design team manages all of the moving pieces, from analyzing design elements to product sourcing, and we present everything to you in an organized fashion. This process can help make the whole endeavor less stressful, and more enjoyable. After all, this part of the process should be fun!
Hiring Experts Make the Process Easier
Questions will invariably come up along the way. Hiring a design-build firm ensures you have an experienced guide to advise you at each step of the way who can make sure all details work together.
"If you're going on a journey and you know you're going to get lost, get a guide, get a map", says Timothy.

"Our designers listen to your ideas and then translate them into concrete options. We help our clients understand what's possible," says Mark.
The collaborative team at Bluestem guides homeowners through each step of the remodeling journey, helping arrange all the details so you don't have to worry. So, take a deep breath, imagine what's possible, and start the journey with our team!
Want to dive deeper into our unique remodeling approach? Here's some related reading for you:
Creating Synergy in the Home Part 1
Creating Synergy in the Home Part 2