Congratulations go out to the Bluestem team for two Contractor of the Year Awards from the National Association of the Remodeling Industry (Minnesota and Regional) for this beautiful bath remodel!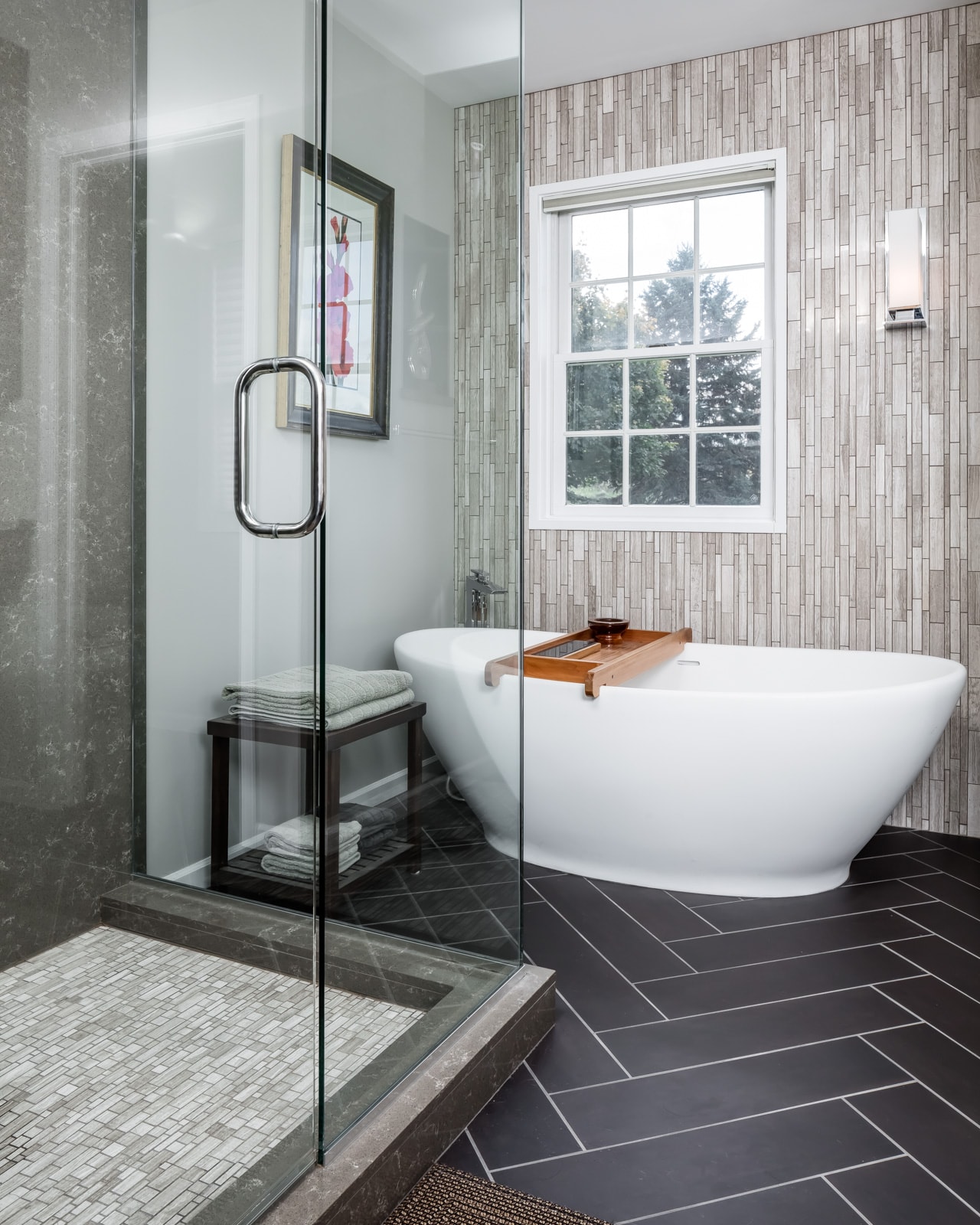 This east suburban couple loved their home, except for the master bath. This bath had plenty of space and was not terribly old, but it disappointed the owners every day. Although they had this "custom home" built only 20 years earlier, the bath was finished with limited contractor-grade choices available through the builder. In addition, they regretted several of the layout choices including the corner tub and the size of the shower. See before and after details here.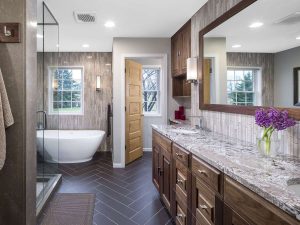 The personalized planning and design process that created this fantastic bath retreat can help you transform any room in your home. Contact us to see how we can help you.
To see more photos for ideas and inspiration, as well as project case studies, visit Bluestem's portfolio.
Here's the detailed award announcement.
"The judging is complete and we are happy to inform you that Bluestem Construction has been named 2017 CotY Regional Winner for Residential Bath $50,001 to $75,000, Region 3 North Central. The judges commented on the high quality of the projects submitted in the CotY program and they were very impressed with the innovation NARI members presented this year. We received nearly 400 entries valued at over $103 million, and your project stood out as the best in your category and region. Congratulations on winning this prestigious award!"