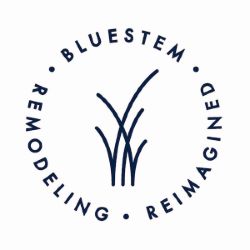 As changes to the situation unfold daily, we are getting questions that effect homeowners, employees and our trade partners. We wanted to take a moment to address a few of them.
First, we wish you health and safety. We cannot express how deeply we feel for those who have lost jobs, resources or even loved ones. We cannot pretend that we are not all affected by this situation. If you find yourself in a situation where employment, health or the conditions of loved ones is unsure, clearly attending to those things will be your priority right now. You have our deepest concern and wishes for improvement as soon as possible.
Virtual, Full-Service Design Available Now
Along with the majority of Minnesotans, the Bluestem team is in solidarity with our neighbors by working from and staying at home absolutely as much as possible. We are very fortunate that so much of our planning and management operations were already online. This means that we have been able to make a relatively smooth transition to working from home.
We continue to help homeowners plan and execute the remodeling of their homes. Our existing systems, online capabilities and already-existing online work environment means we can help homeowners still be at ease and confident planning a remodel, even when direct meetings are restricted. If you're interested in talking about changes to your home, or known someone else who is, right now you will still get the same great service and commitment to design and quality that we have become known for. Feel free to call, email or connect with us via our web site.
Remodeling Safety During the COVID Crisis
Residential construction and the specialty trades that support building are considered critical infrastructure. Keeping building trades operational could be a matter of public health. There are plenty of projects that were underway when the crisis hit, and finishing them is a matter of health and safety for those people. It is important that our homes remain working and in good repair – especially if we are going to be spending so much time in them.
For the remodeling industry, while we are still open and working, it is definitely not business as usual. We have had to change quickly to accommodate the needs of families, and to keep them, our staff and our trade partners safe. We are blessed to have a smart and responsive crew that has led the way in new practices, and this is enabling us to continue the projects our homeowners had started and begin projects that had been planned.
Specific Actions & Policies
We at Bluestem are fully committed to the CDC's and other public health official's advisories to help slow and eventually stop the spread of COVID-19 in our community, and we are taking all possible precautions as we continue to operate.
Here Are Some of the Safety Policies and Procedures We Have in Place:
Social Distancing.
Almost all Bluestem Office Staff is now working from home full-time. Staff and departmental meetings have all been moved to online.
Limited Access.
We only allow one worker or one team of workers to be in a job-site area at a time.
Sanitation.
We provide sanitation supplies to each active job site and instructions to "clean in and clean out". We pay special attention to cleaning between work sessions and follow CDC guidelines for the sanitization of work surfaces in all Bluestem work areas. We are asking our partners to do this as well.
Isolation of Work Areas.
In our customer's homes, even if the homeowners are not living there, we are sealing off work areas whenever practical. We are asking clients to avoid entering these areas, except when absolutely needed to inspect work or give approvals.
Personal Protection.
We provide hand sanitation products and other items that health officials tell us are effective to make sure our workers are able to limit their own exposure.
Sick Workers Stay Home.
We have a strict policy and support it with sick time: If you are sick, stay at home until you know you are not putting others at risk.
Virtual Meetings.
We are continuing to monitor the progress and quality of the work through virtual meetings, appropriately-cautious in-person meetings and other forms of communication.
Here Are Some of the Technology Practices We Have in Place:

These are some of the specific technological tools that are keeping things running smoothly and allowing new homeowners to begin the design and planning process at this time:
Bluestem Online Client Communication Portal.
This organized, centralized, virtual space, where all the details of each project lives, means that physical paperwork can be reduced and eliminated. Project portals are accessible 24/7 so homeowners always know what's happening and information is always readily available. Communication with the entire team happens in this online hub. Read more about the Bluestem Online Client Portal.
Ability To Do Online Meetings.
We are able and ready to meet with homeowners via video, and can help with the details and set-up of the technology whenever needed.
Computer Design Process.
Because our drawings are generated electronically, they can easily be shared via our virtual meeting platform, emailed or posted to the client project portal.
Remote Walk-Throughs.
We are able to use technology to let homeowners virtually visit their homes to show progress and get approvals.
Virtual Consultations and Home Visits.
We have the systems and processes in place to easily meet with homeowners to discuss new projects.
If you have any other questions about the measures Bluestem is taking to keep our homeowners, team and partners safe, or about steps you can take to begin a project during this time, please don't hesitate to contact us. Wishing you all health and peace as we all work through this together.Sincerely,
The Bluestem Team