You're remodeling, and you want to be responsible for your environmental footprint. So, how do you create a more sustainable home as part of your remodel? If you are asking these questions, you're not alone!

At Bluestem, many homeowners ask about this topic. And although the question of green remodeling can be complex, there are simple things you can do as part of your remodel to create a wonderful home that also takes some of the load off our beautiful planet. Bluestem is ready to help you with this.
Green Home Improvements for Your Remodel
Green home improvements include all aspects of energy use, waste reduction and material choices. Now, it may not be practical, or possible, within the scope of your remodeling project to tackle all of these issues, and create a home that has a green certification, such as LEED. However, there is much you can do, and we believe that incremental steps, taken by many people, can make a huge difference.
Also, don't forget that remodeling in itself is a greener building choice, because you're not throwing a building away! That act alone is reducing waste and extraction. Go you!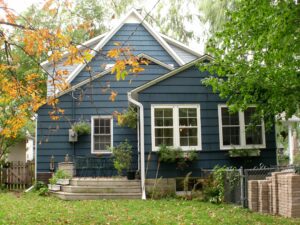 In this article we are going to focus in on just a few green remodeling aspects that all relate to the systems that heat and cool your home, and also discuss some of the key things that most homeowners can do. We spoke with Jordan Hopkins, President of Perfection Heating and Air Conditioning – a Bluestem professional partner, with 30+ years of experience making homes more comfortable. We discussed ways that Heating Ventilation and Air Conditioning (HVAC) systems can improve the inside environment of your home, reduce your expenses, and reduce your home's energy use and carbon footprint.
An important point to keep in mind: the indoor environment, where you spend so much of your time, is just as important a consideration as the outside, global environment. That indoor environment directly affects the health and wellbeing of all the home's occupants. And, a neat thing — often, when we do things that improve the indoor environment, we also are reducing our home's effect on the global environment!
Let's look at a few things you can do:
Humidity in Your Home
Heating (and increasingly cooling) Minnesota homes can be costly. Maintaining the right level of humidity can improve the comfort in your home and reduce the amount needed to heat or cool. Plus, it also reduces your energy use — and your carbon footprint!

What's that?
Yes, that's right! – having the correct humidity levels in your home can help reduce your carbon footprint.

How does this work? Let's look:
Humidity During Heating Season:
During the winter, humidity levels at 40-50% not only makes a home comfortable, but it makes it feel warmer. That means that when the humidity is right, you can reduce your thermostat and not feel cold.
In addition, the right humidity level can make breathing more comfortable and reduce respiratory issues.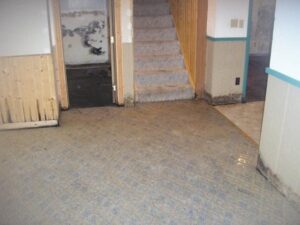 However, while too little humidity can be uncomfortable in many ways, too much humidity can create other problems, including mold growth. To make sure the humidity level in your home is correct, you can monitor it. Many thermostats have a gauge, or you can get a dedicated humidity gauge (they are not expensive and are easy to read).
Each home is different, and different technologies can help you control the humidity differently. It may be that a whole-house humidifier is needed, or that a combination of your daily activities (such as showers and cooking) is enough. Consult with an HVAC expert to help you with a solution that is right for your home.
Humidity During Cooling Season:
As the climate shifts, we are seeing more warmer days, which may mean more days you want to cool your home. Just as increased humidity makes you feel warmer in heating season, decreased humidity will make you feel cooler in the summer. With the humidity lower you don't have to cool as much to feel cool – which is both energy and carbon saving.

So, how do you control the humidity in the warmer months?

First, be sure you are using exhaust fans, such as hood vents or bathroom exhaust fans, if you have them. Showers and cooking can add a great deal of moisture to a home. (Incidentally, here is a great, simple, green remodeling tip: install bath fans over the stove fans that vent to the outside! Also, put the bath fan on a timer so that you will remember to use it – but it won't run all day.)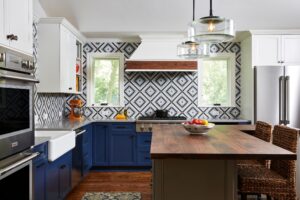 Next, it is important that your Air Conditioning system is sized correctly. Many AC systems are oversized, and when this happens, the system does not run long enough.

Huh? You may be saying.
When your AC system runs, it pulls humidity out of your home's air.

The longer it runs, the more humidity is removed.

When the system is oversized, it does not have to run as long to get your home cool…




That means, even though the temperature is right, the home does not feel as cool because the air is still moist, and the unit has stopped running – and hence also stopped pulling humidity.

Then, if you keep lowering the temperature to get comfortable, you keep using more energy.
So What Can You Do?
If it is time to change your AC system, talk to your HVAC professional and make sure they are doing the right calculations to size your system. "Rule of thumb" won't work.
Possible Options:

Consider upgrading to a "2-stage" or variable cooling system. This means that the system has both "high" and "low" settings and will provide the specific cooling you need to fit the weather. There are lots of options and different technologies out there; talk to a qualified professional to help you with these decisions.

A whole-house dehumidifier is another great option.




SaniDry™ Sedona Dehumidifier

These appliances are both stand-alone and integrated in the HVAC system. The integrated ones have to be installed by professionals and may involve changes to your duct work. The stand-alone units are more sophisticated, efficient, and effective than the typical ones you might purchase from the big box stores. They are automated and able to handle the dehumidification for an average-sized home.
(Another advantage of a good dehumidifier: it can reduce musty smells in the basement and throughout the home!)

A dehumidifier is a great way to keep the summer humidity level under control and reduce the amount you will spend on air conditioning to keep your home comfortable.
So, whether it's summer or winter, maintaining the right level of humidity of your home will make it more comfortable, much safer, and will reduce your energy use – for both heating and cooling.
Talk to us at Bluestem
Together we can work through the nuances of your remodel's environmental impact. We stay up to date on how various materials and products impact the environment, and we pass that knowledge on to you so you can make educated decisions.
We Only Have One Planet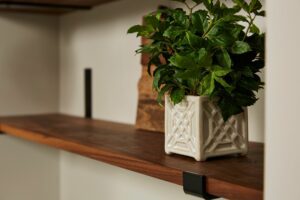 We all play a role in contributing to our planet's health, and making small adjustments to your home during your remodel can help.
The less energy you use, the cleaner your air; the cleaner your air, the healthier you and our planet will be.
And with new technological advances, such as the heat pump, it's easier and more cost-effective than ever to remodel a more sustainable home.
Bluestem Remodeling Can Guide You
When you're ready, Bluestem Remodeling and Perfection Heating and Air Conditioning are here to help you with your remodel and help you create an environmentally friendly home. We pride ourselves on our continuing education on green home improvements so we can do our part to help our planet. Reach out to learn how we can work together to reduce your carbon footprint and lower your energy costs!
PS: Looking for tips to reduce waste during a renovation? Check out this article here for specific tips and advice, and then don't forgot to come back to our blog page next month for our upcoming article, "Remodel an Environmentally Friendly House, Part 2 – Air Quality"!