For most homeowners, updating their kitchen is at the top of their renovation list. As the central hub of the home, kitchens have to pull double duty as both a utilitarian and a beautiful space for families to spend time. And for many families, their kitchens are getting more use now than usual.
Do you feel like your current kitchen is more frustrating than functional? Do you find yourself wishing for a better layout, more efficient storage, or just a more modern feel? Get inspired by some of the most popular kitchen trends and remodeling solutions we've seen this past year to help get the ball rolling on your own renovation plans!
6 Popular Kitchen Design Trends & Solutions
Modern Cabinetry
New cabinetry is one of the key updates that can make a big difference in both the style and function of your kitchen design. Two-toned painted cabinets or lighter wood stains have been in recent demand, and both choices can significantly update and brighten a kitchen space. If you're looking for a modern kitchen design, consider sleek slab front cabinet doors with minimal hardware or internal pulls.
Custom Storage
Another popular kitchen design trend is in custom kitchen storage solutions. Whether it's a metal display cabinet, incorporating a vintage hutch or built-in shelving, don't feel limited to only traditional cabinetry for your kitchen storage!

Open Shelving
Open shelving is a trend that is still going strong. If you're looking to brighten up your kitchen, try removing upper cabinets and adding open shelving. It's a great way to display your coffee mug collection, everyday dishware, or serving platters—plus, they're all within arm's reach. Open shelving also allows you to add in design elements like plants and artwork, coordinating your kitchen's design aesthetic with the rest of your living spaces.
Statement Lighting
Be bold in your lighting choices! This past year has seen an increase in using lighting to create a focal point in your kitchen.Whether it's industrial, modern, farmhouse, or eclectic, our designers can help you choose the perfect statement lighting to complement your style.
Thinner Countertops
For homeowners looking for a clean, modern look, thinner countertops are becoming an increasingly popular request. Though it's a fairly subtle design detail, it can really complement the rest of a modern kitchen design!
Scandinavian Kitchen Design
If what you look for in a kitchen space is a clean, modern finish that's surrounded by wood accents, a Scandinavian-inspired design might be your ideal 2020 kitchen design trend. A no-clutter, clean and modern space surrounded by white walls and wood flooring are just some of the features you can implement into your space to achieve this popular look.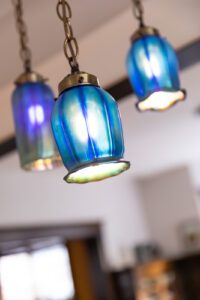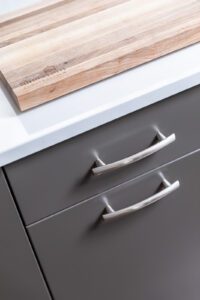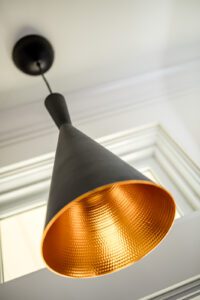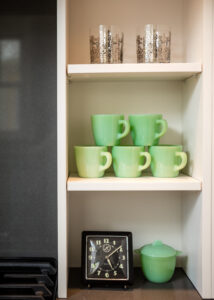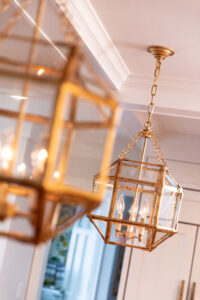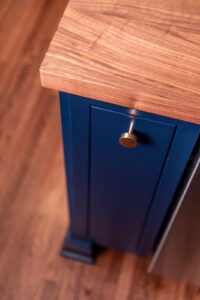 Reimagine Your Kitchen Design with Bluestem Remodeling
Looking for quality kitchen design near you? At Bluestem Remodeling, we believe that every home has a unique story to tell. Our goal is to help you capture the look, feel, and comfort of a modern kitchen remodel for your individual needs and goals to enjoy with friends and family for a lifetime. If you're planning to reinvent your kitchen space, our experienced team of specialists, designers and craftspeople can help guide you through each step of the journey.
We invite you to browse our kitchen design portfolio to help spark your creativity and inspire your planning for a new kitchen layout.
Ready to get started? Talk to our team to create a customized kitchen design perfectly suited to your needs and your style! Contact us today to get started.