LUXURY BATHROOM REMODELING SERVICES
What is your dream bath? An organized bathroom eases the start of a busy day.
A serene, spa-like bath can help you soak away stress. A clean and spare bath clears the mind, while a bath with fun colors and textures invites a feeling of warm whimsy. No matter the style, let us help you create the
perfect bathroom for your standard of luxury.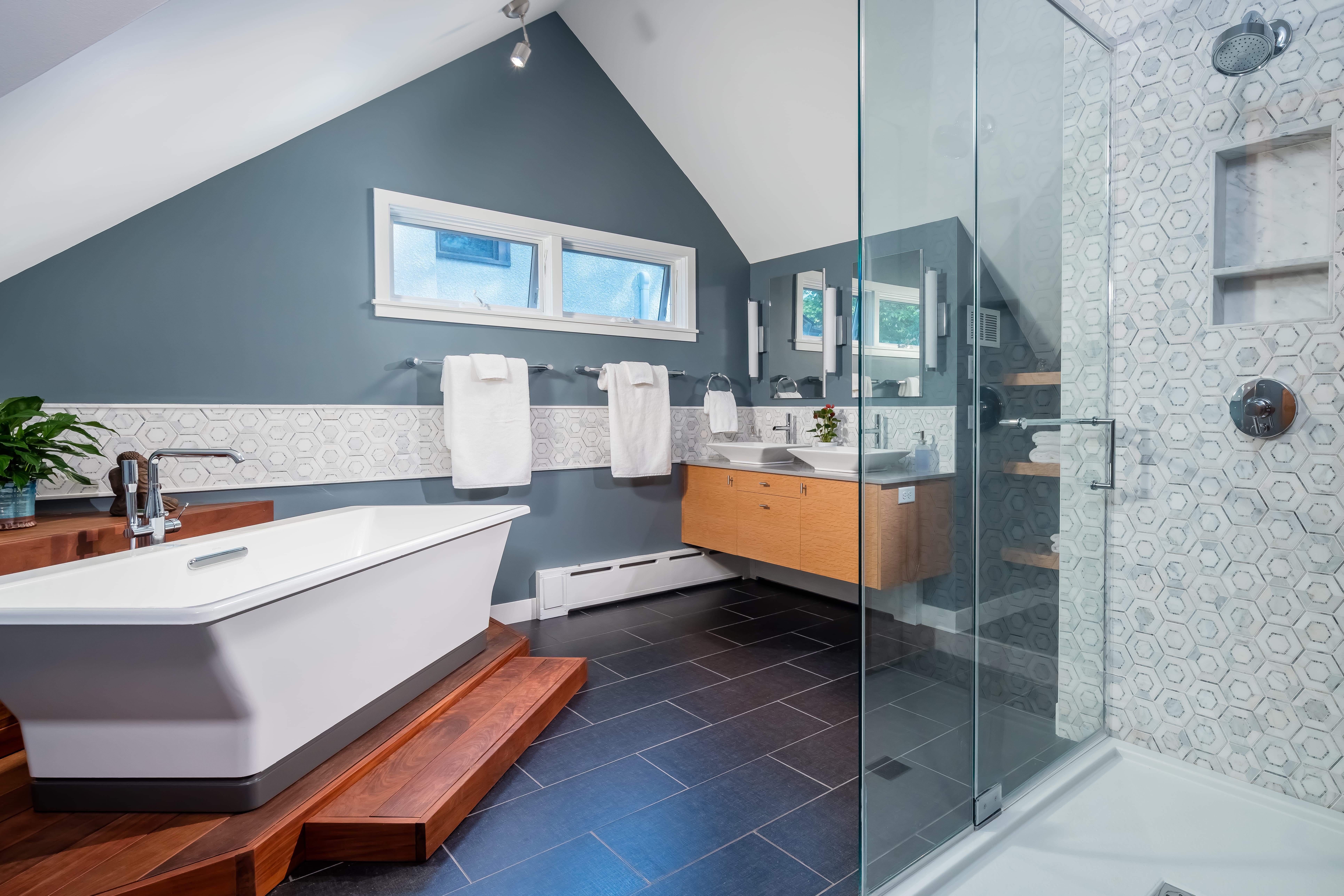 Working All The Angles — A Worldly Bath Retreat
A sharply angled roof in this vintage 1920's home helped give the master bath a feeling of confinement. Collaborating with the client, we used the angles to advantage, creating an uplifting and spacious new bathroom with a personalized, Zen inspired aesthetic.
SEE MORE FROM THIS PROJECT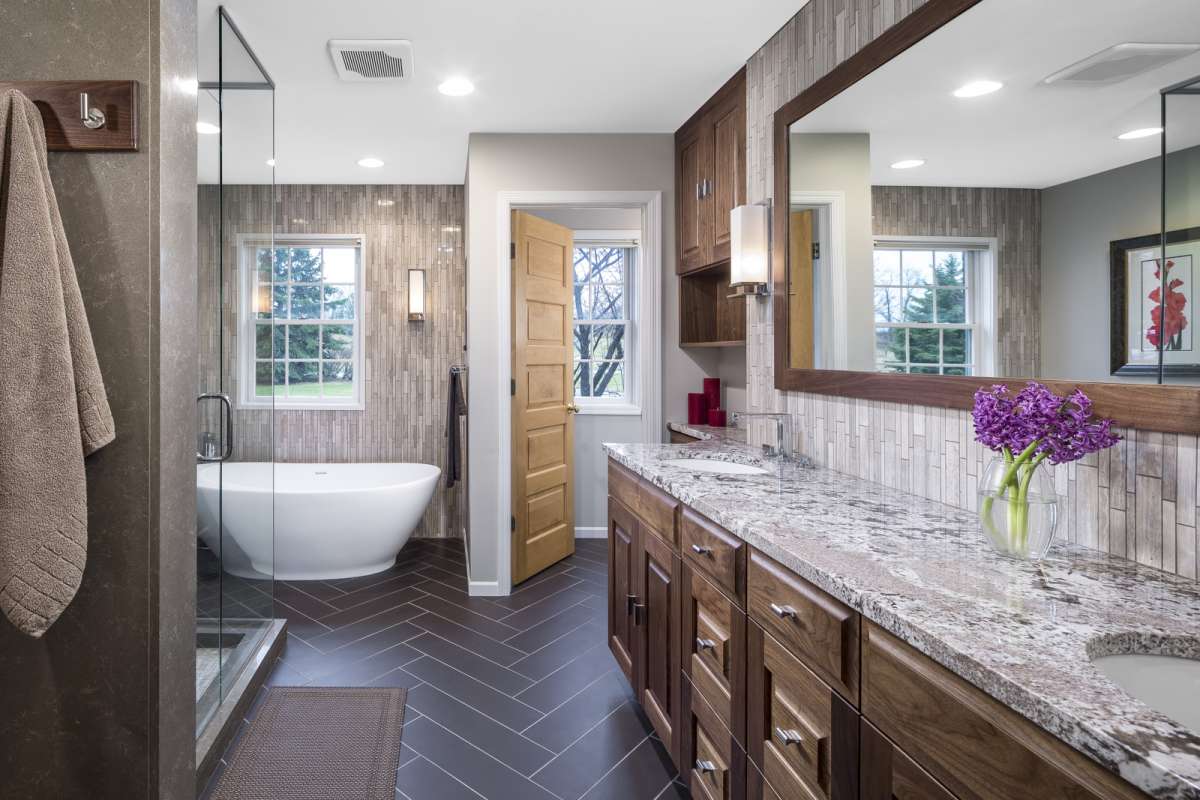 Elegant Transitional Style
This bath had plenty of space and was not terribly old, but it disappointed the owners every day. Although they had this "custom home" built only 20 years earlier, the bath was finished with contractor-grade choices available through the builder.
SEE MORE FROM THIS PROJECT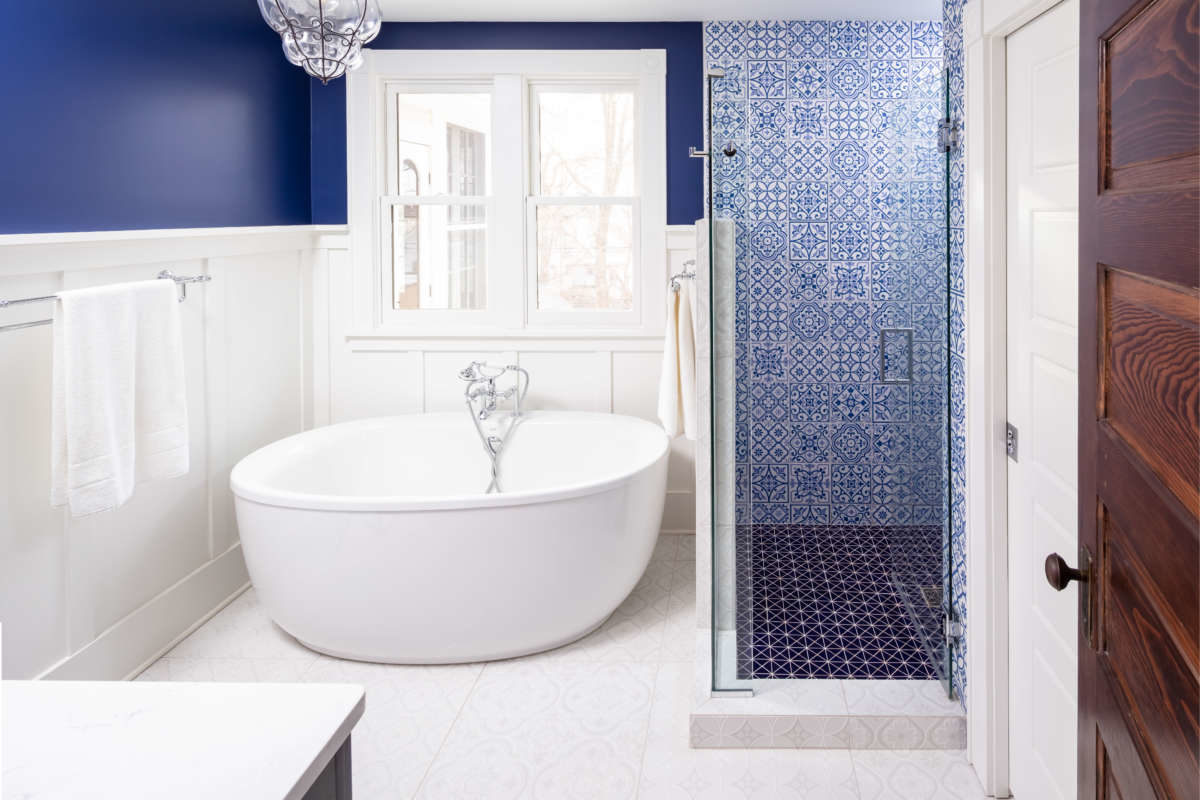 Blanc & Bleu
The new bathroom needed to function for the daily needs of four people and to feel like it fit with the rest of the home. Expanding into an under-used office, the new bathroom features two sinks, a soaking tub, a shower and a separated...
SEE MORE FROM THIS PROJECT

VIEW THE BLUESTEM BATHROOM PORTFOLIO
HERE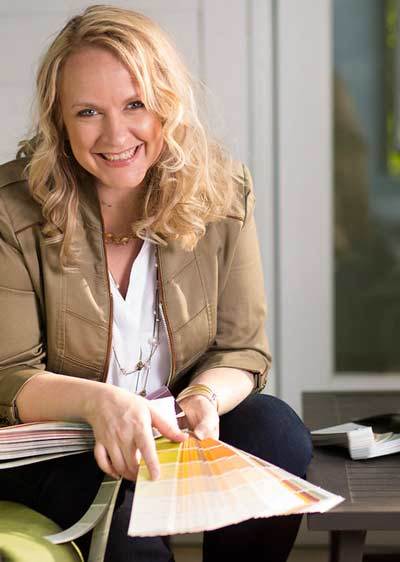 MEET OUR SPECIALIST
Tamatha Miller
Lead Interior Specialist
Get the creative edge for your next bathroom or unique project! See how Tamatha's guidance makes it easy to be understood and
get you incredible results.
"Tamatha was just awesome. She gave me these great choices. I'm really overwhelmed by picking things out, and she just gave me a range. It was really great, and I felt really confident
with her advice." -Susan, Minneapolis

"Tamatha was our rock throughout the process. This would have not come together without her expertise and drive." -Don & Kristin, Maple Grove
Dreaming of a new bathroom?
Get our free bathroom case studies guide for ideas, examples and information!