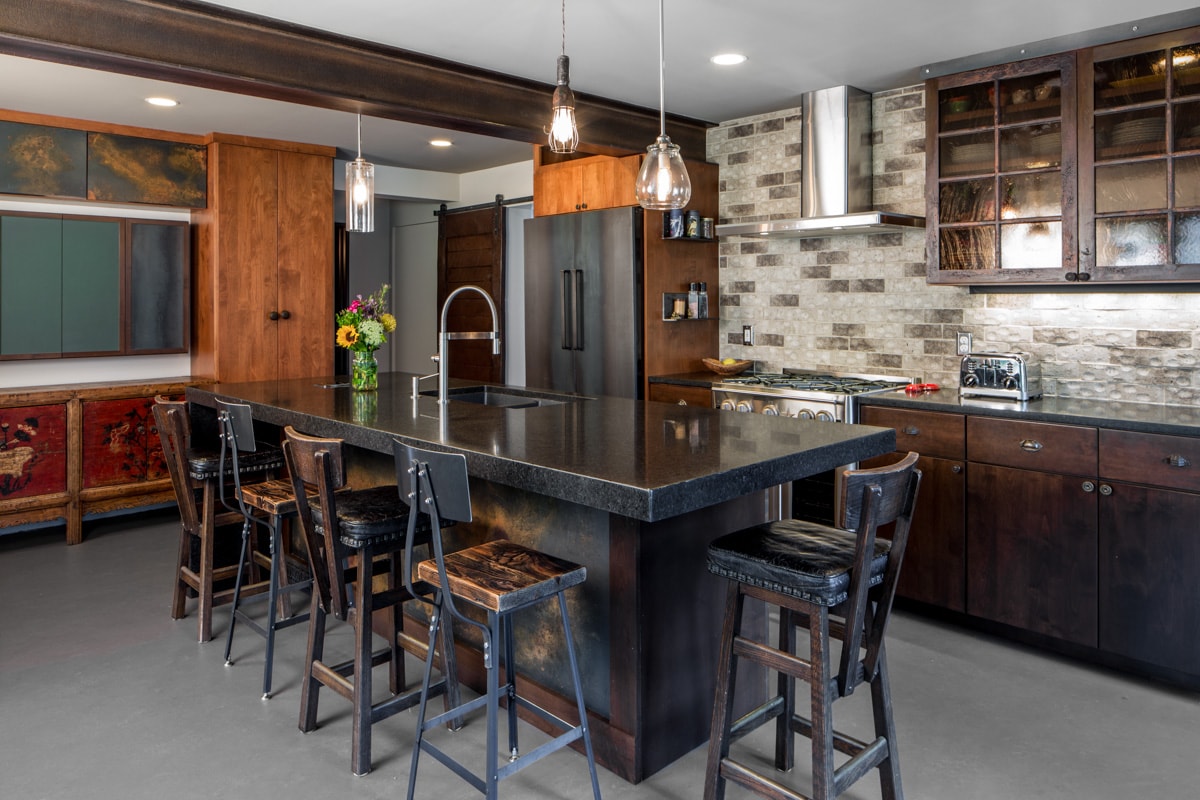 "I don't want to be trendy."
The first time we met with Sarah to discuss her final interior selections, this is what she told us. (And we hear this sentiment quite a bit.)
Most people that we work with want their projects to stand the test of time – not only for their own enjoyment, but also for when 'and if' it comes time to sell. So what does 'being trendy' mean exactly? And in a world of 'trend avoiders', how do we not lose the personality of the project?
This is what we told Sarah, and would say to any of our clients:
Embrace this challenge
We love when someone walks into a space says, "Wow. This is so US!" I truly believe that this is the victory of design. It's YOUR space – it's YOUR personal style. It shouldn't be any designer's aesthetic cast upon you, but what you really love, gathered together in a way that makes sense and feels right. Our design team should be using their education and experience to help you put the pieces together – and YES! staying 'off trend' – if that's truly what it is.
We sometimes worry that the inundation of media in our lives has led us to be more scared to stand out. 'Isn't that what everyone is doing?'
Here's what we propose:
Focus on what makes you happy and what you love.
Challenge yourself to show some personality in your final selections. It can be everywhere, like the picture above, or it can be in the finer details or a specific selection that you just fell in love with. Do you want colored cabinets? Go for it! Do you have a special detail that you're afraid to do because you're worried that your in-laws will call you crazy? Hogwash.
Remember – personality is not the same thing as being trendy. If you have a Design Specialist in your corner – you don't have to worry about adding some personality to the design. The space will feel cohesive, balanced, and well thought out. And THAT's what people will be drawn to. And in the end, you'll love it more too.
"Re-examine all that you have been told… dismiss that which insults your soul."
– Walt Whitman
See more photos of the kitchen project shown above, "Steampunk Meets Modern Kitchen", and for even more ideas and inspiration – visit Bluestem's full project portfolio!