When we meet with a new kitchen design clients, the first thing they usually say is, "we need to redo our kitchen, but we don't know where to start." They can see (and feel) the problem, but not the solution. The solution starts with the plan – and the plan starts with an understanding of how your kitchen functions.
First, make a list of what doesn't work in your existing kitchen. Is there enough space for the family to eat meals together in the kitchen? Do you rummage through jam-packed cabinetry to find the lasagna pan? Is there room for your wine collection?
While it's easy for most homeowners to recognize an outdated style or color scheme, they have a hard time imagining the ideal use of their space. Cosmetic fixes like painting or cabinet refacing will give a new look, but they won't fix problems with function and flow. Write down everything that presents an obstacle or prevents you from using your kitchen the way you want. Improving functionality is the key to happy remodeling results.
Visualize your perfect kitchen.
Next, focus on what you need. More space, more cabinet room, better lighting, new counters and a change of flooring top the list of most kitchen remodels. But everyone's lifestyle is unique.
Picture what you see in your dream kitchen and imagine how it feels. Can people (and pets) move with ease through your new space? Getting the layout right is the number one priority for every great kitchen remodel. Easy flow and superb function provide enduring value, comfort and pleasure in your remodeled kitchen. The plan IS the thing.
Consider everything, including the kitchen sink.
You may think you need an addition to get the space you want, but there are often other options available. When designing, I look at the kitchen and adjacent rooms for ways to add space within the existing footprint. Moving appliances and even sinks should be considered if it improves the flow. By moving or removing windows, walls and doors (or even relocating the kitchen to another part of the house), an ideal plan can sometimes be designed without increasing the size of your home. When you think outside the box, new possibilities appear.
For example, to transform a stuffy and dated kitchen into a fresh new space, you might be able to reorganize the kitchen layout and re-purpose underutilized space. When creativity meets professional expertise and homeowner commitment, the results can be fantastic!
While remodeling your kitchen can be expensive, consider the positive return on your investment. The 2020 Cost vs. Value Report found that a minor kitchen remodel returned 77.6 percent of the renovation cost to the home's value — and major kitchen remodels provided an ROI of 53.9 to 58.6 percent. And, that doesn't factor in the pride and pleasure you'll experience each day in the new space.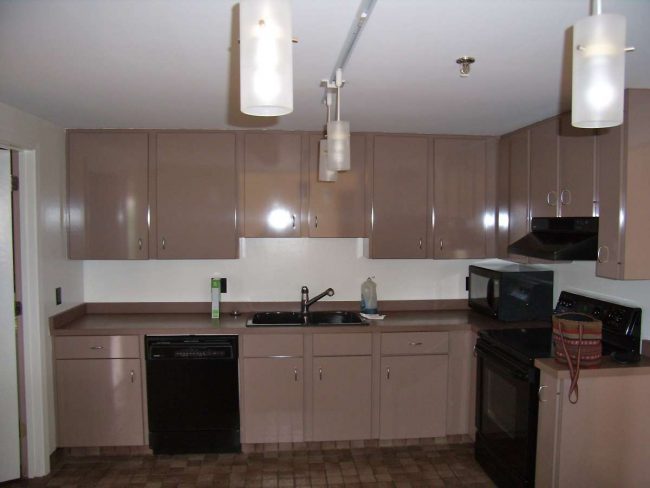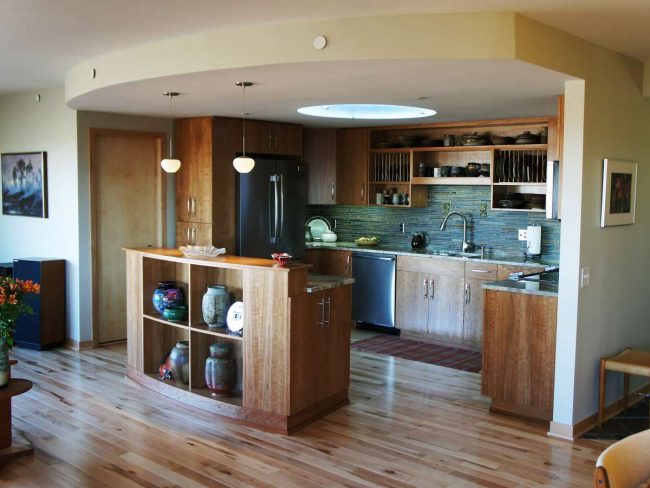 Inch-by-inch planning.
Whether you want to add a baking center or beverage cooler, design is a game of inches. Before you buy new appliances or hammer a single nail, work with your specialist to discover the mechanical and structural restraints of your space.
Next, consider the scale and proportion of the entire space. It's crucial to leave the correct clearance for opening refrigerators, ovens, cabinets and doors. To see how a room will function when it's done, request a black and white design. This lets you visualize a room in its most basic form, clarifying the correct placement of every major element for function and ease.
Once you ensure all the moving parts of your future kitchen look good, it's time to personalize your space with style.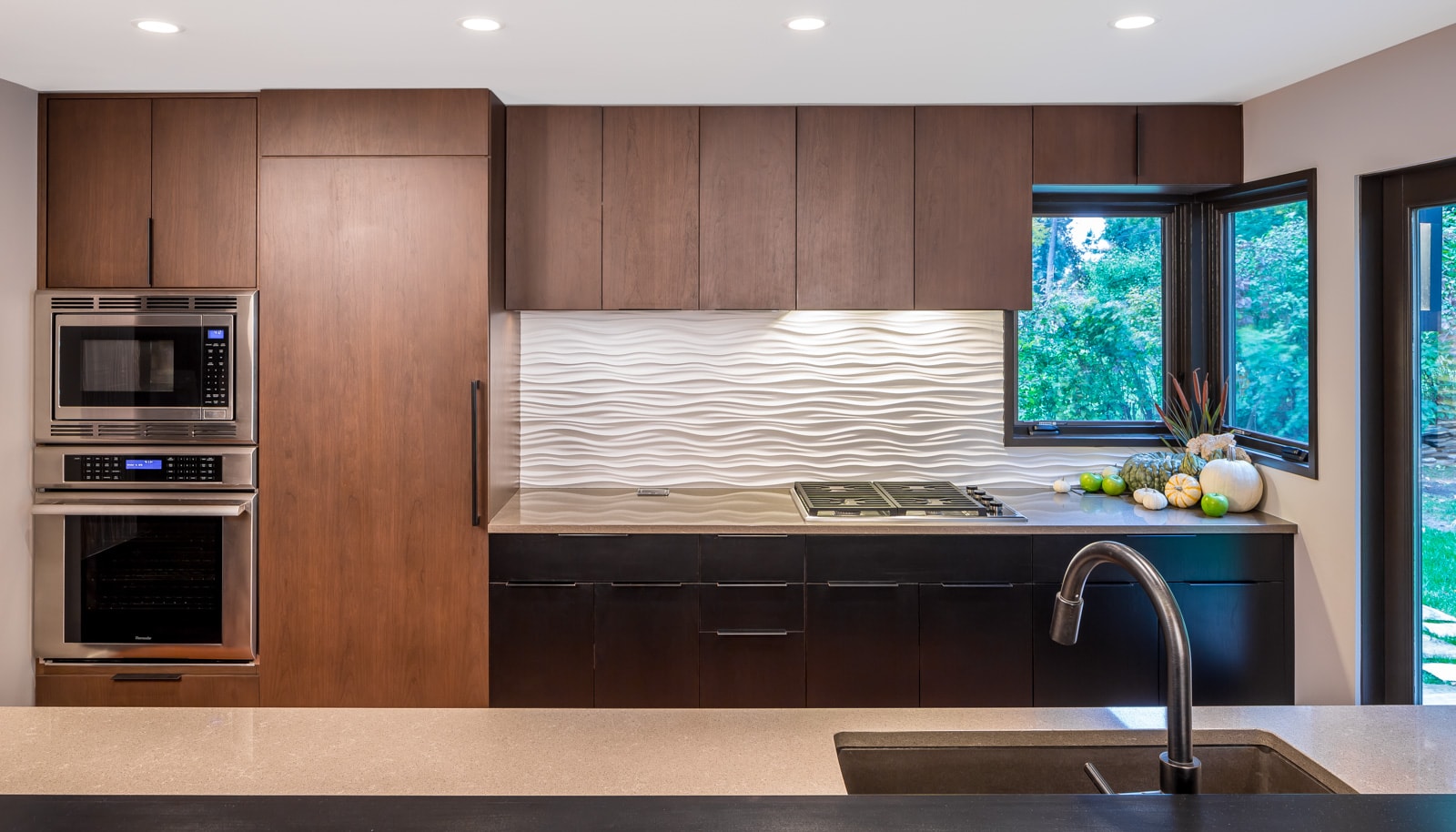 You do you.
The aesthetic phase of the design process is often thought of as the "fun part," but the vast number of choices may feel overwhelming. Depending on the project scope, you might be selecting flooring, light fixtures, wall color, tile, appliances and more.
To simplify decision-making, ask your specialist for recommendations, then choose what fits your personal style. Sure, "greige" may be the hot color right now, but harvest gold was once in vogue, too. And who knows? When you opt for what you love instead of what's popular, it could be the next big trend.
In my experience, homeowners who are happiest with their results are those who make decisions that reflect their values and unique preferences. This is especially meaningful if you plan to stay in your home long-term. Colors and styles change over time – the plan is the thing! If your design is right, your new kitchen will outlast style waves and bring you enjoyment for years to come.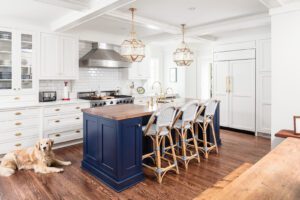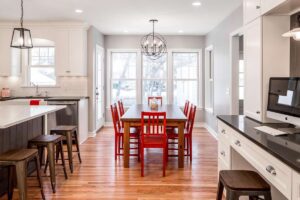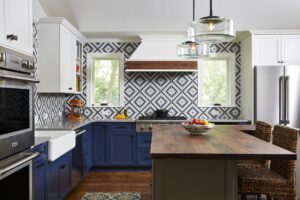 .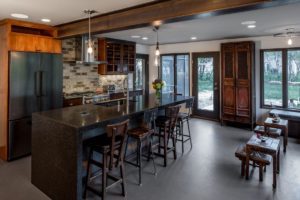 To see more photos for ideas and inspiration, as well as project case studies, visit Bluestem's portfolio.