Manufacturer of Greenfield Cabinetry and Siteline Cabinetry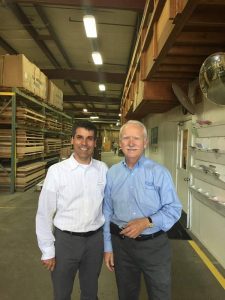 Corsi Group starts with a blank slate and adds your vision. There are no warehouses full of preconceived notions and pre-fabricated products. Bluestem Construction is proud to work with a company whose goal is to meet your exacting standards and exceed your expectations.
With 40+ years of experience and 50,000 projects under their belt, Corsi Group is the best of the best. The owner and founder, Pat Corsi, has infused his vision of service into every aspect of their operation. As you read this, Corsi Group project managers, designers, master craftspeople, finishers, service reps and authorized dealers are applying their collective expertise to the task at-hand, creating dramatic lifestyle improvements for their clients, one room at a time.
We want our products to speak for our values: to be beautiful, durable, and customizable. We work with Corsi Group because they are people who stand behind their word and are here for the long-term – just like their cabinetry. It's a family-owned, Midwestern business, based in Indiana.
All Corsi Group Kitchens are American-made and come with a Limited Lifetime Warranty.