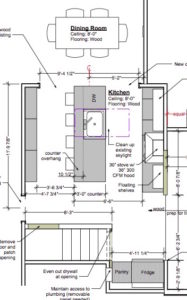 When I meet with a new kitchen design client the first thing they usually say is "we need to redo our kitchen, but we don't know where to start." They can see (and feel) the problem, but not the solution. The solution starts with the plan.
While most homeowners easily recognize an outdated style or color scheme, they have a hard time imagining the ideal use of their space. Of course, there are temporary cosmetic fixes – like painting cabinets or refacing – but these don't have any positive effect on function or flow. Trends may come and go, but a well thought out plan will have lasting value. And, the surfaces could still be updated in the future, if desired.
When working on any new plan I start with the kitchen itself plus all the adjacent rooms. It may be possible – by moving or removing windows, walls and doors (or even relocating the kitchen into another part of the house) – to create your ideal plan within the existing footprint of your home.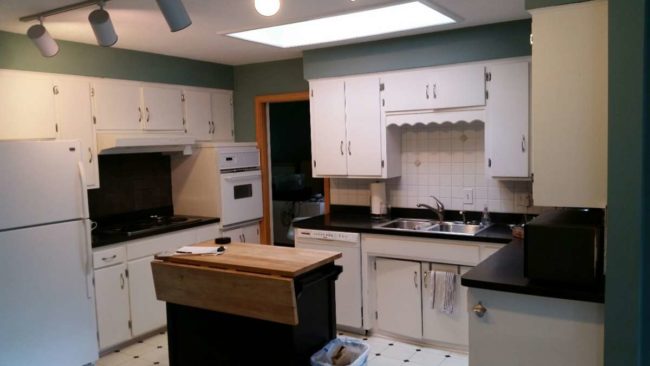 In many cases, simply opening the kitchen to adjacent rooms will make it feel larger as well as improving light and views. Appliances and even sinks should be moved if it improves the flow. Kitchen remodels of any scale are a major investment, and it isn't worth spending money on materials without fixing the problems with the plan. If ultimately there isn't enough room for all the functions needed, and you happen to love your neighborhood (and neighbors), then an addition may be necessary.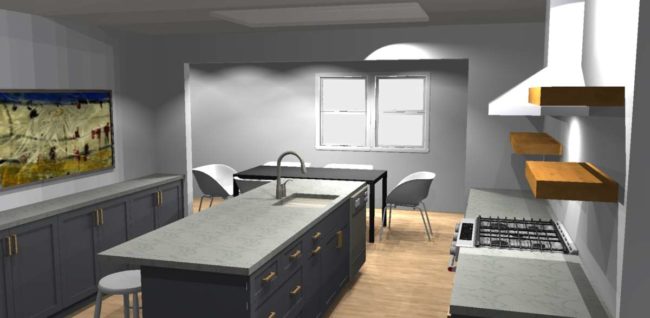 I often describe this space planning phase as "creating a coloring book." That means the kitchen space plan should look good in black and white. It starts with major components – like sinks, appliances, and any windows, walls or doors – that are not able to be altered. Next the scale, rhythm and proportion are taken into account while maximizing storage options and work surfaces.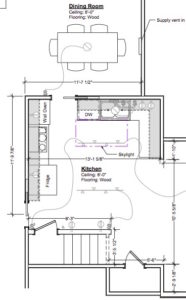 It is important to maintain clearances and adjacencies and to smooth the flow of people and food through the space. Once the major components are decided and your coloring book is created, it's time to color it! You want your new kitchen to hold its value, so invest in quality cabinets and durable surfaces.
All this focus on the plan doesn't mean your kitchen should be generic. You can have a functional space and still make it to your own personal taste.
Actually, your personalized kitchen is likely to last longer than doing the most popular thing-of-the-moment – which just might be the harvest gold of the future.
Ultimately a well-designed space, using quality materials and reflecting your unique style will hold its value longer and give you the enjoyment you deserve for years to come.
To see more before and after plans and project photos, visit Bluestem's portfolio.