Thinking about remodeling your home?
Looking for ideas and inspiration?
One of the best ways to choose the right remodeler for your project is to see finished works in person!
Take advantage of a free chance to do that at the
St. Louis Park Home Remodeling Tour!

When: Sunday, May 5, Noon – 4 p.m.
Where: St. Louis Park, MN
Cost: Free
More Info: www.stlouispark.org/Home
This self-guided tour features five homes representing a variety of remodeling and expansion projects. Participants can see examples of home remodeling projects, speak with the owners and learn more about the city's home improvement programs.
Here are the addresses of the homes that are part of this year's tour:
• 3201 Colorado Ave. S.
• 3025 Alabama Ave. S.
• 3741 Glenhurst Ave. S.
• 3275 Xenwood Ave. S.
•
1652 Virginia Ave. S.
Click
here
for an interactive story map tour and more information.
Visit with Bluestem at 1652 Virginia Ave. S!
A split-level home reimagined for a multigenerational family needing to create a shared home.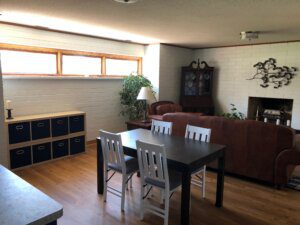 Grandma wanted "to join the kids and the grandkids" in a multigenerational household.
This western Saint Louis Park home was almost perfect for them! But, it needed some work…
Working with Bluestem, the owners utilized the split entrance and lower level to create an integrated yet independent "granny-flat", including a bedroom, private bath, comfortable common room, extended snack bar and space for simple meals. The family can now enjoy all-together or separate activities as desired, making living together a joy!
This reimagined basement provides inspiration for families wanting to create a shared home and multigenerational living environment!
The Bluestem team is very excited to have this home featured in the tour. We are proud of how we were able to accommodate this family's needs, as we are meeting more and more families looking to create shared homes and similar living environments.
We'll be at the house to answer any questions you might have and would love to talk with you about your plans for remodeling your home!
Look forward to seeing you there!