Pandemic Design – What does it look like?
By Karla Krengel | Krengel & Hood
In this pandemic world, what living habits are changing for you?
Are you now washing off your groceries before putting them away, or taking off your shoes and leaving them at your front door?
Is there a bottle of hand sanitizer at your entry?
Just as a post 9/11 world left us living in our homes differently, the post Covid-19 world will too.
If remodeling any part of your home is something you hope to do in the near future, here are some thinking points to consider:
If a mudroom add or remodel is the plans, seriously think about adding a sink to this space. Depending on your layout, this could be the perfect place to wash your groceries, your hands or even the bottom of your shoes before they make it into your home.
This pandemic has brought a lot of stress with it. Even if you don't have an entire room dedicated to work, and even if meditation isn't for you, make sure to work in an area that incorporates whatever is calming and de-stressing for you.
If your front door is your main entry area, is it time to add in custom cabinetry shoe storage because you no longer wear shoes in your home? What about the hand sanitizer; how and where can you place it so it's easily accessible, but not always sitting out? Designers have also been heard saying they expect to see small sinks in vestibules!
Multiple Zoom meetings and open floor plans can test a home's acoustics! Is it time to add in some sort of room divider to limit noise – and visual interruptions?
No extra space to turn into a home office? A little creativity + custom cabinetry = a home office. Unused space under stairs, the end of a large hallway or reconfiguring a nook in your home can give you the space you need. Or, simply adding a table which functions as a desk behind a sofa will work!
Whether or not some, or all of the above, apply to you, be sure to communicate to your designer how things have changed for you in order to create the healthiest home possible.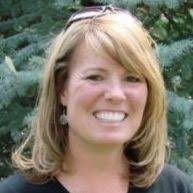 About Karla:
Karla Krengel Hood is a Manufacturers' representative for Siteline and Greenfield Cabinetry. She's a 3rd generation Kitchen & Bath Industry entrepreneur, working in the industry more or less since the time she could talk, working alongside her father at Krengel & Associates. She's currently at the helm of Krengel & Hood.
Karla has written many magazine & newspaper articles on kitchen/bath/design/cabinetry trends, and had her own column for 12 years, developed specifically for her by the Editor of Kitchen & Bath Design News magazine. In 2018, Karla was recognized as one of the top 50 innovators in North America in the Kitchen & Bath Industry.
Krengel & Hood represents Kitchen & Bath Industry products for fine living.
GreenfieldCabinetry.com
SitelineCabinetry.com
CuisineIdeale.com
CustomWoodCountertops.com