Bluestem Wins Residential Kitchen Over $150,000 Category
St. Louis Park, MN — The National Association of the Remodeling Industry (NARI of MN) named Bluestem Remodeling in St. Louis Park, MN in the Residential Kitchen Over $150,000 category of its annual awards competition.
Each year, NARI-MN presents CotY Awards to members who have demonstrated outstanding work through their remodeling projects. This is the highest form of recognition by industry leaders and peers. This year there were 102 entries that totaled more than $27 million worth of remodeling projects.
Contractors from around the metropolitan area vie for CotY Awards each year. Judging is based on problem solving, functionality, aesthetics, craftsmanship, innovation, and degree of difficulty by an impartial panel of industry experts. NARI-MN named over 50 winners at its annual awards gala at A'BULAE in St. Paul. Winners can advance to Regional and National competition, representing quality Minnesota craftsmanship and innovation. Winners at the Regional and National level will be awarded in April of 2023.
Bluestem's Winning Remodeling Project:
Retro Meets Trend-Forward Meets Sensibility
A Mid Century Modern Art-Inspired Luxury Kitchen
Category: Residential Kitchen Over $150,000
Not only did these homeowners want a practical kitchen – one that made cooking, cleaning and storage more efficient, but they also wanted to create "a kitchen experience". They wanted a kitchen that looked and felt like them, and to be able to look around their kitchen and love what they saw. The new kitchen needed to make sense, while honoring the home, the style, and the original Mid Century flair. Their final kitchen remodel perfectly meets all of their needs, as well as their dreams!
See More Project Photos and Read More!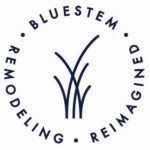 About NARI
Consumers may wish to search www.narimn.org to find a qualified remodeling professional who is a member of NARI-MN or call NARI National at (847) 298-9200 and request a free copy of NARI's brochure, "How to Select a Remodeling Professional." NARI-MN is the second largest and one of the most progressive of the over 45 chapters in the United States. We offer our members the advantage of affiliation with a proven remodeling authority, and we provide homeowners the convenience of knowing where to begin their search for an appropriate remodeling partner.
About Bluestem Remodeling
Bluestem Remodeling is known for its full-service and customized design build process, focusing on strong collaboration and close communication with homeowners. The team has been delivering high-quality, high-value projects for over 20 years and is passionate about creating great remodeling experiences for Twin Cities homeowners.
From initial design to final construction, Bluestem's integrated team of specialists, designers and craftspeople guides homeowners through each step of the remodeling journey, leading to finished spaces that reflect each client's individual needs, aesthetics and values. Bluestem strives to create great remodeling experiences while delivering lasting results that homeowners will love.
###