Free Remodeling Open House:
Sunday, May 7, Noon – 4 p.m. St. Louis Park, MN
This self-guided home remodeling tour features six homes. You will explore a variety of remodeling and addition projects. See examples of kitchens, basements and other renewed spaces. Speak with the owners and learn about their remodeling experience. Find out more about the city's home improvement programs for St. Louis Park Residents. Get to know some local, professional remodelers and talk with them about your vision for your home. Everyone is welcome.
Click here to get details on this year's tour!
Visit with Bluestem at two of the tour locations:
Kitchen Addition at 2821 Webster Ave. S.
This classic Cape Cod style home desperately needed more space for the family to cook and gather together. Come see how this award-winning design meets their needs.
Discover complete details about this project here.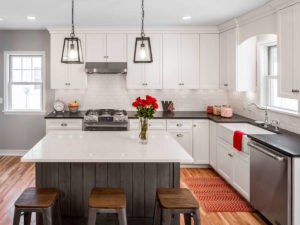 Basement Remodel at: 2909 Raleigh Ave. S
It is amazing what you can do to transform a cramped basement. See how the right plan and materials can give you a beautiful, functional and durable basement. This basement has the typical low ceiling found in so many south-west metro homes. Yet, the space feels open and comfortable. The owner said, "If you had told me that my basement could feel this good, I would never had believed it."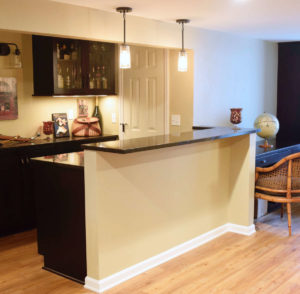 The Bluestem team is very excited to have two of our projects featured on this year's tour. These projects are not the largest or the most fancy of our projects, but they really showcase great ways to revive smaller homes. Good design, solid materials and thoughtful craftsmanship has really improved these two homes.
We hope to see you at the home tour Sunday, May 7, 2017.
Get all the tour details.
Click here.