You envision your new basement. You can see it now, with the finishing touches done. The flooring is down, the big screen tv is ready. The snack fridge is stocked. It is a significant project and you are so pleased with the extra space in your home. It looks beautiful!
But, what about all the items you won't see after the work is complete? All the hidden items — structure, mechanical systems, insulation. You could invest up to half of the project budget in these items. How important are they?
The "hidden items" are the foundation for everything you see and enjoy about your home each day. You may not realize it, but all those components that you don't see, make your home comfortable, safe, durable, and energy efficient. When they are done well. When the hidden components are not done well, your remodeled spaces won't serve you as well and eventually the beautiful parts — that you do see — will be affected.
For example, let's take the walls of your newly remodeled basement. They might not seem like a big deal. If built correctly, you will not think about them for decades. But if they are built poorly, they can be a source of frustration, air quality issues, and extra expense.
When I finished my first basement, 25 years ago, I used the accepted practice. It included: plastic sheeting against the foundation wall, a wood 2×4 wall inside that, fiberglass batt insulation and then drywall.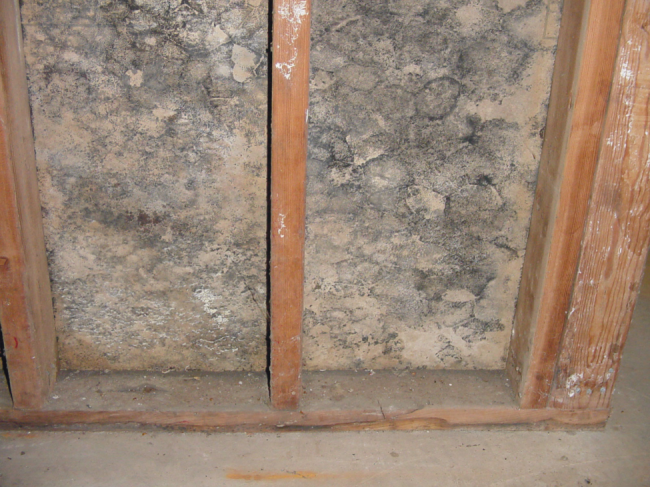 It looked great — for a while. Then I noticed some little black spots along the bottom of the walls. There was flaking paint at a few of the corners and just a little musty smell.
Even though the basement was not wet, mold had started to grow. Just a little bit of dampness was ruining the drywall and paint. My basement was only a few years old, and it was already failing.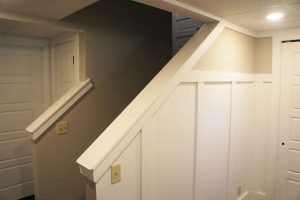 I started helping people remodel their homes because of my passion to create beautiful spaces that support the activities and life of those living in the home.
So, I would never want what happened in my first basement to happen to someone else's home.
Because of that commitment, I have been on the lookout for better ways to finish a basement ever since.
A few years ago, we were fortunate enough to be able to join a network of basement repair and finishing specialists. They have developed the best basement finishing wall system and products. Now we us the newest building science and best building practices when we finish a basement. So, we are confident that the owners will enjoy it for years and years without any unpleasant surprises.
You can find out more about our basement finishing process at our website. In future posts, I will give you more information about the details of the value of things you don't see. Look for that soon.